Fourth Weekend Total Collection of Kick at Box Office
One of the biggest movies of year 2014, Kick has proved itself the all time blockbuster movie as it has crossed 300 Cr mark worldwide in just 20 days. Salman Khan's Kick got great response from audience, not only in India but also in Overseas.
This was already known and expected that the movie will break and create many records, and the good thing is that Kick has fulfilled all the expectations of audience. Kick has break the total domestic collection record of Shahrukh Khan's blockbuster movie Chennai Express, which was approx. 227 Cr and now Kick is the second highest grossing movie of Bollywood after Dhoom 3 with around 230 Cr total domestic collection till its 23rd day.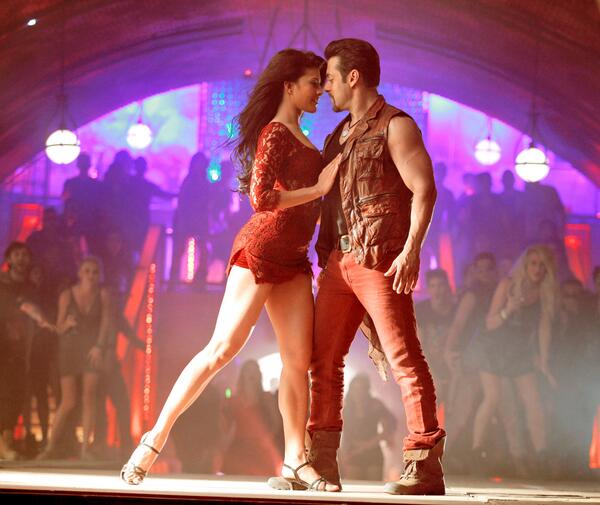 In its first and second week, Kick performed tremendously well and collected total 215.21 Crores. From its third week, Akshay Kumar has released his Entertainment which was surely a great competition for Kick but even after that its has collected good amount of 14.01 Cr and also break the record of Chennai Express.
Now it is the 4th Week of Kick at Box Office, and the movie is facing more tough competition than its third week because this Friday another Biggest movie of year 2014 i.e. Singham Returns has been released out. The opening of Singham Returns is very strong than Kick and obviously it has snatched almost half screens of Entertainment and Kick, so both are just trying to survive till the completion of their 4 weeks. Entertainment is in far better condition than Kick this week but it is also getting huge loss because Singham Returns.
On its 4th Friday, Kick has managed to collect 53 Lacs with occupancy of 10-15% only. On next day i.e. 4th Saturday the collection dropped to very low and closed at around 43 Lacs. Today is the 24th Day of Kick at Box Office, and being a holiday there is some hope of increment in its collection. But as per the occupancy report and estimation, Kick today's figure is 61 Lacs only. Now the total collection of Kick in India is 230.79 Cr.
| Day | Collection (IND) |
| --- | --- |
| Friday | 26.5 Cr |
| Saturday | 27.15 Cr |
| Sunday | 30.18 Cr |
| Monday | 14.41 Cr |
| Tuesday (EID) | 28.89 Cr |
| Wednesday | 21.66 Cr |
| Thursday | 15.4 Cr |
| 2nd Friday | 9.22 Cr |
| 2nd Saturday | 10.62 Cr |
| 2nd Sunday | 14.18 Cr |
| 2nd Monday | 5.08 Cr |
| 2nd Tuesday | 4.21 Cr |
| 2nd Wednesday | 3.91 Cr |
| 2nd Thursday | 3.80 Cr |
| 3rd Friday | 1.97 Cr |
| 3rd Saturday | 2.94 Cr |
| 3rd Sunday | 3.92 Cr |
| 3rd Monday | 1.69 Cr |
| 3rd Tuesday | 1.35 Cr |
| 3rd Wednesday | 1.10 Cr |
| 3rd Thursday | 1.04 Cr |
| 4th Friday | 53 Lacs |
| 4th Saturday | 43 Lacs |
| 4th Sunday | 61 Lacs |
| 4th Monday | 36 Lacs |
| 4th Tuesday | 22 Lacs |
| 4th Wednesday | 18.5 Lacs |
| 4th Thursday | 14 Lacs |
| 5th Friday | 7 Lacs |
| 5th Saturday | 9 Lacs |
| Total | 231.85 Cr* |