Kill Dil 8th Day Performance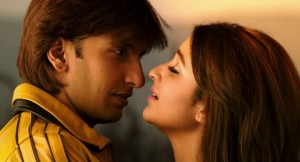 In this report, we will take a deep look at
Kill Dil
box office performance over its 8th day of release. Not much surprisingly, only a decent amount has been generated from India by the film till now. This young duo of Ranveer Singh and Ali Zafar along with Govinda and Bollywood beauty Parineeti Chopra was released on Children's Day which was a great advantage for the film. It opened well to good reviews from both audiences and critics alike.
Business of this flick was good enough in its first opening weekend and was suppose to get much higher but in the weekdays it dropped down the collections gradually. Even then it is making decent collection each coming day. The fact worth noticing here is that the film performed considerably well in single screens but multiplexes performed average in selected regions only.
Eighth Day Business of Kill Dil
The expectations from movie Kill Dil have become only normal after the first week completed. Now that new film has released named Happy Ending so audience response for Kill Dil has gone down to some more figures. A section of the industry is convinced that the movie is good entertainment dosage but still it lacks a spark to get it favorable collections in spite of only good reviews. Second Friday was favoured a bit for movie and resulted in total 8th day income of around 1.82 Crores*.
As being hoped, we cannot say anything so surely about this as the latest film will be showing its colors throughout the weekend. As far now it has made a good business and brought profitable digits for its film makers rest will be seen when the final figures arrive for its second weekend.