Kochadaiiyaan Movie Releasing Tomorrow on 23rd May 2014
Kochadaiiyaan, the most awaited Tamil movie of the year 2014 is finally releasing tomorrow, the movie was supposed to be released on 9th May 2014 but due to certain reason its release was got postponed. Now Kochadaiiyaan (Kochadaiyaan) is scheduled to get release on 23rd May 2014 that means tomorrow. It is India's first motion picture starring so many fabulous names of Indian film industry like Rajnikanth, Deepika Padukone and Jackie Shroff in the lead characters. The movie is Directed by Soundarya R. ashwin and written by K.S Ravikumar.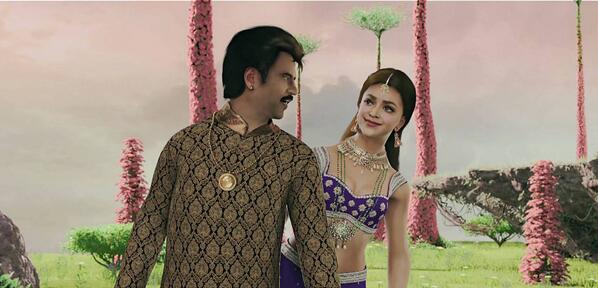 Kochadaiiyaan is releasing on around 6000 screens worldwide in 2D & 3D, and having great hype among audience. The film will be simultaneously released in Telugu, S Vikrama simha and dubbed in Malayalam, and English, and will also be released in Hindi and Japanese and post-production works are currently going on at London, Hong Kong, Los angeles, and mostly in China.
In simple word Kochadaiiyaan Meant, The king with a long, curly mane. After all these plus points, audience response have risen a way high for the film and it is too obvious that the business of Kochadaiiyaan is going to break many records.
Kochadaiiyaan Opening Day Collection Prediction
As per the review, Kochadaiiyaan is one of the greatest movies in the history of our Indian film industry. Definitely Kochadaiiyaan will set new heights and trends for the later films in the future of cinema companies. This Movie makes a special message for everyone which come in know while after watching this movie. Rajnikanth fans were eagerly waiting for him from a long period, now Rajnikanth come with his latest venture Kochadaiiyaan. The acting of Rajnikanth in this movie is superb and as are the other star cast in the film. According to many analysts and critics, Opening Day Collection of Kochadaiiyaan may break many records in the history of cinema. Some also predict that this 125 Crores budgeted movie can easily cross the mark of 500 Crores in its lifetime and will collect around 10-15 Crores on its first day.