Second Day Box Office Collection Report-
Piku
Based on a father daughter sweet & loving relationship, the latest Bollywood family drama film Piku released yesterday on box office with decent buzz. The film stars many popular and talented names as main leads like Amitabh Bachchan, Deepika Padukone and Irrfan Khan. Though this time Deepika will be seen opposite Irrfan in romantic chemistry but still this fact has provided much hypes and audience high response to the film.
Audience has loved this duo chemistry film of Deepika one with the main lead of the film Amitabh Bachchan as his daughter and another with Irrfan as love. First day performance of Piku was quite impressive and the film has continued its position on the second day too. Even after presence of another film this has managed to make its own place among the audience on Saturday. Day brought good audience attitude for the film and resulted in positive earnings of Piku as well as nice box office report with second day collection of 8.70 crores.
Check: Piku First Day Box Office Collection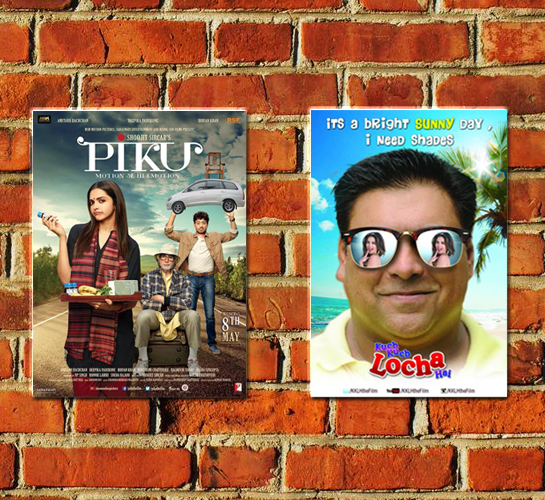 Kuch Kuch Locha Hai
The latest comedy film of Bollywood named Kuch Kuch Locha Hai is being welcomed by the audience at very low note. This film released yesterday on big screen along with other big competition Piku and thus has not managed to lead the score board. Total second day performance is low and the income stands at only 70 Lacs*.
Though the opening day was very dull and the second day has also come similar as first. The movie was expected to do better but, this is box office and audience is the whole sole of it. After a short break Sunny Leone is back again with a total different look, new story and of course new genre with this film. Audience is happy with the performance of Sunny Leone & Ram Kapoor but on the whole movie is averagely entertaining in bits and parts.
Check: Kuch Kuch Locha Hai First Day Box Office Collection