The latest Indian political satire movie Miss Tanakpur Haazir Ho was released this Friday on 26 June 2015. The movie was expected to do decent business at box office because of its controversial and interesting concept, but audience didn't found it as much entertaining as they were expecting. After the release of its official trailer, it has received appreciation from many Bollywood celebrities. Everyone was praising director Vinod Kapri for making such satirical movie. Even critics were also expecting it to get better response even after having low budget.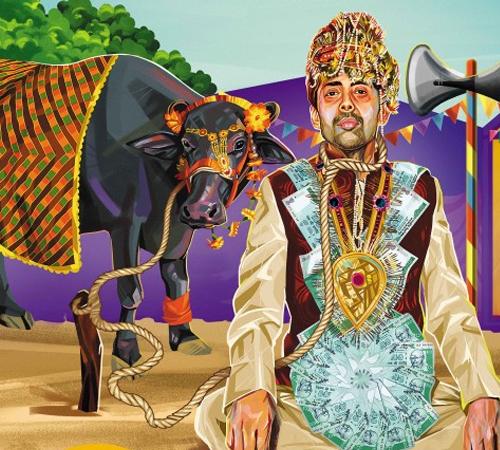 Miss Tanakpur Haazir Ho is featuring renowned actors of Bollywood- Annu Kapoor, Sanjay Mishra, Om Puri, Ravi Kishan etc. But even after having such talented actors, the movie has failed in entertaining audience to that level as they were expecting before. The mixed reviews from critics and audience resulted in negative to the movie. On its very first day, the overall occupancy of the movie is recorded only 15-20 %. Miss Tanakpur Haazir Ho raked only 0.33 crore in India. On Saturday it got a rise of 2 lacs and collected 0.33 crore as its second day collection. On the main day of weekend, still everyone was having for good growth but it added only 0.39 crore more to its account and ended up its first weekend with only 1.03 crore.
From today weekdays have started, which always results in low collection for any movie. Miss Tanakpur Haazir Ho didn't performed even average in weekend, so there is no hope with the movie to collected even 1 crore more in rest 4 days of week. Today the movie started with very low occupancy of around 10% and the business it has made on its fourth day is estimated as 0.16 crore* only.