MS Dhoni The Untold Story Recovers its Budget before the Release
Ace filmmaker Neeraj Pandey's directorial highly anticipated sports biopic M.S.Dhoni The Untold Story is all set to release this Friday on 30th September 2016. Being the biopic of India's most favorite cricket team captain Mahendra Singh Dhoni, the movie has enormous hype across the country as well as overseas.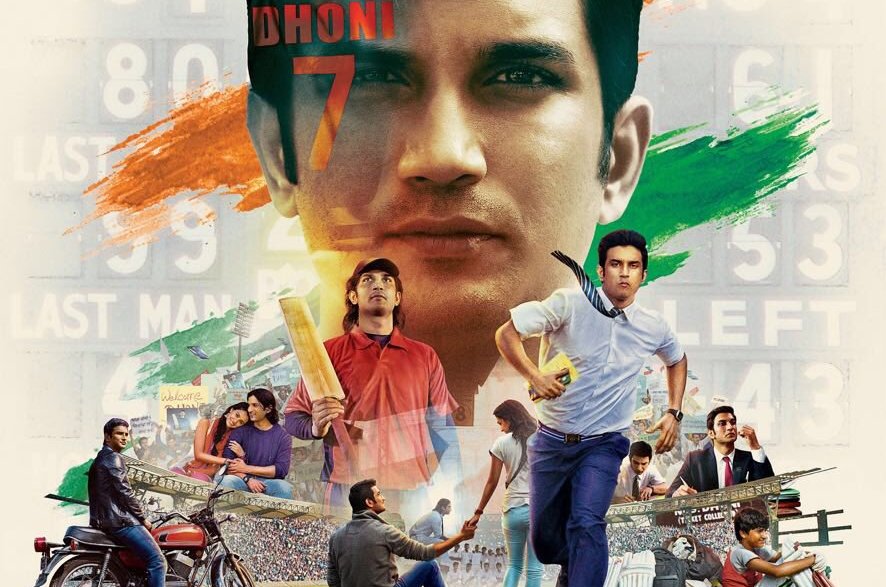 Sushant Singh Rajput, Kiara Advani, Disha Patani, Anupam Kher and Bhumika Chawla starrer M.S.Dhoni The Untold Story has whopping budget of 104 crores which includes the amount paid to the captain cool i.e. 45 crores, for his biopic and being a part of movie promotions. Reportedly this upcoming sure-shot winner has already recovered almost all its budget.
Makers of M.S.Dhoni The Untold Story have cashed the amount of 55 crores with its satellite rights, which is higher than what a superstar Salman Khan-starrer gets paid. Music and overseas distribution rights have been sold at 5 crores and 10 crores respectively.
Additional 20 crores they got by marketing tie-ups with several brands like- Maruti Suzuki, GoDaddy, TVS etc. Also a Hollywood production house has bought the English remake of M.S.Dhoni The Untold Story from director Neeraj Pandey & Fox Star Studios at 10 crores. That means, it has recovered 100 crores before the release and ready to take box office by storm. Advance booking of the movie is open now – click here.
As per the recent statement of Fox Star Studios' CEO, M.S.Dhoni The Untold Story is releasing on the record number of screens i.e. 4500 across 60 countries in Hindi, Tamil (dubbed) & Telugu (dubbed) languages. It was also supposed to be released in Marathi and Punjabi, but the team is not being able to get both the versions ready in time.
"We are pleased to inform that the film will be the widest ever release for a film in India and worldwide with it releasing in 60 countries. We wanted to release our film in Marathi and Punjabi too. However, given the deadline to make the widest ever release happen in the history of Indian cinema, we are not being able to get the Marathi and the Punjabi versions ready in time." Vijay Singh, CEO-Fox Star Studios, India said.