Nee Jathaga Nenundali (Telugu) Movie First Day Public Response
Nee Jathaga Nenundali is the latest Tollywood movie which is considered as the remake of the original Bollywood romantic movie Aashiqui 2 which as released last year and became a super hit of the time. After much controversies and buzz in the media, Title for the Telugu remake of Hindi romantic blockbuster film 'Aashiqui 2' has been confirmed as 'Nee Jathaga Nenundali'. The film has been presented by Bandla Ganesh who has gifted the south Indian audience the remake of this wonderful romantic film in Telugu under his banner Parameshwara Art Productions with Sivababu Bandla as its presenter. With 'Mounamelanoyee' and Orey Pandu' fame Sachin is playing the lead role in place of Aditya Roy Kapoor and Nazia Hussain in place of Shraddha Kapoor. 'Bumper Offer' fame K Ravindra is the director of this Telugu remake of Aashiqui 2. The film hit the theatres today everywhere and most of the audience went to theatres for watching this wonderful film.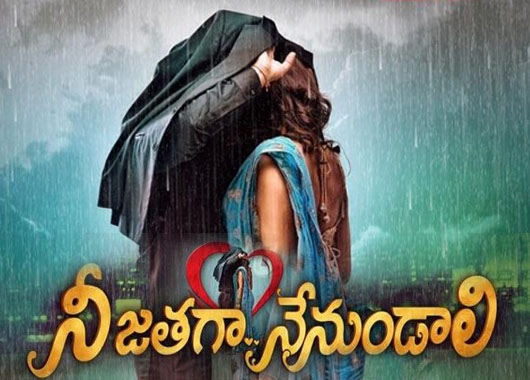 Nee Jathaga Nenundali First Day Collection
Not only the Telugu lovers but the normal viewers were also seen interested in watching this film on its day of release. The film made a high opening day income today with very positive reviews from audience and occupancy as well. First Day Income of Aashiqui 2 in Telugu or say Nee Jathaga Nenundali 1st Day Income is around 3 Crores. Everyone was excited to look how the Telugu star cast looks in the script and characters of the original. Sachin J Joshi plays the role that Aditya Roy Kapoor did in the original. Debutante Nazia Hussain essays the lead role played by Shraddha Kapoor in the original. It is only the opening day for the film so we yet need to wait for this weekend to end and then to arrive on any comparison of this film with the original Bollywood flick or other Tollywood films.