NH10 Saturday Performance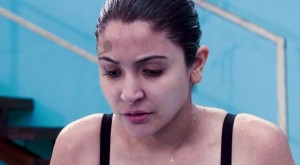 New
Bollywood
drama thriller film
NH10
has released yesterday on box office. On its opening day, it has done a good performance and managed to get favorable response from the audience. It is an utterly serious movie with many interesting characters. Lead roles are being played by one of the talented young actresses in Bollywood Anushka Sharma and the theatre actor Neil. Both the characters are completely different from each other and are being praised by some audience.
This latest venture due to late promotion and low hypes was not being much hyped to gain huge reaction from the audience on its first day but it has overall decent response as compared to the estimations. But second day resulted in very low performance due to again the same reason behind the other movies slow graph- Cricket World Cup 2015. India vs Zimbabwe match today has resulted in low occupancy and favor for the film.
NH10 2nd Day Business
With end of today performance does not seems very entertaining by figures revealed due to different reasons. Movie is being enjoyed by some youth and couples mostly but we are getting sort of mixed reactions regarding NH10 performance. Third day business of NH10 is predicted to be much better and positive than its first 2 days as it is the main weekend and there are not much options for the audience to go and enjoy their weekend with. Saturday business was not much and closed at only 4.5 crores.
Overall occupancy of film on its second day was around 40% only which is being hoped to rise up by tomorrow. Despite of mixed reactions from public, Anushka's character and performance has got good approach and Neil acting has also amazed little audience quite well.
Check: NH10 First Day Collection Report