NH10 Monday Performance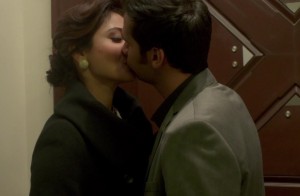 NH10 has entered into its first weekday and is supposed to run on an average basis today. Considering the performance of this drama thriller on its opening day as well as opening weekend, we could say that film has might been slided away by the audience from their route which was expected to take them to success.
As the result, it showed only a decent business on its first weekday with mixed response from the public all over. Some viewers loved the concept and characters how so ever few disagreed with the reality of the story and the chemistry between both the lead stars. On an average, it has made a decent income today with ordinary occupancy and response.
NH10 4th Day Business
Now this fact is not unknown that flick was not being already much hyped so that we could say it tracked off from the expectations of the audience, it is clear that it turned to be in the desired way. Though it hasn't made much hypes and buzz in the media as well as among audience, it still could get much positive remarks from most of the public and critics especially for Anushka character. On its fourth day, the film has made income of around 2.08 crores.
Film would have also vanished due to less connectivity of audience with the lead stars or non masala element but the script and story line is good. Film by now has done well but weekdays will prove to be negative due to lowered response everywhere.
Check: NH10 Opening Weekend Total Collection Report