NH10 Thursday Collection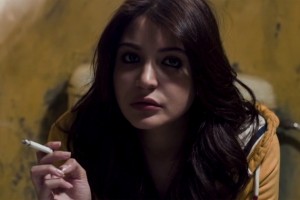 As we all know that Anushka Sharma's latest venture
NH10
did not have too good response from the audience, it has not been able to attract any bigger audience on its seventh day too due to India-Bangladesh world cup quarter final match. Overall in a week public had a mixed response regarding this new pair of Bollywood that was already not expected to set heat on the box office.
Today it has completed its one week of release making it lower near the end of its first week and most probably least profitable for it. Tomorrow many new films are going to release so it is expected that there will be no way for this experiment in second week to lead them in spite of all new flicks releasing of small budget and low hypes. First week has resulted as a decent favor for it but not any excellent point nor an outstanding runner.
One Week Business of NH10
Even after fabulous performances by Anushka as a main lead, film could not get the speed on the track. It seemed as if the audience did not felt connected with the script and storyline of the movie or may be they felt lack of masala in it as they have use to such genres of masala and action mostly these days. There were hypes before release that this flip might impress the audience but all went in average graph of 1 week at box office.
Now when it has come to its first week end, box office collections of NH10 have come from Crores to nearly Crore with 7th day i.e. Thursday income standing at 1.52 crore making its total first week collection of 20.62 crores. It has not managed to do that much desired or around the expected mark as it could have done with no competition and no other big options.