Opening Day Public Response of Holiday & Filmistaan
After an ordinary last Friday, now there are much expectations form the new films. Two much awaited and publicized movies have release today with good word of mouth and high hopes. Holiday and Filmistaan are both good movies that have claimed nice reviews from the critics as well as good audience response before the release in form of likes and searches on internet and YouTube for their trailers and videos. Starting from the Akshay Kumar and Sonakshi Sinha Starrer holiday, then the film as per the expected level, has opened quite well on box office. Audience showed their big interest in the film and rushed to the cinema halls and theatres for watching the first day first shows of the film. It clearly reveals that Holiday has got good opening day response from the public and the viewers have loved the content of the movie. Other release Filmistaan is also running good in the race as audience has also gone for Filmistaan shows on the opening day quite much. How so ever, for an instance, both the flicks have-not been too tremendous but they have come up very goods on the big screen.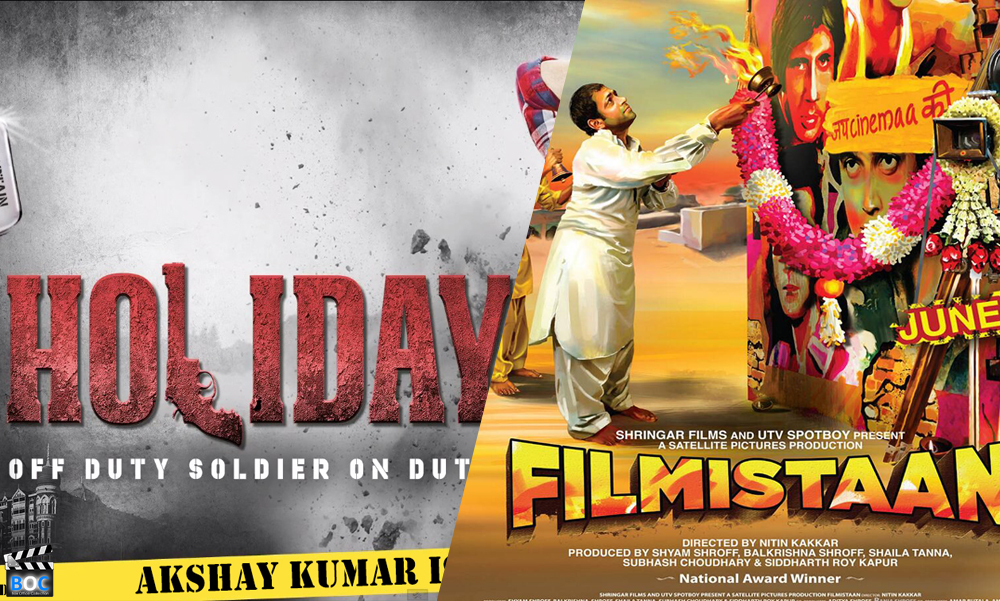 First Day Audience Reviews for Filmistaan & Holiday
First day opening trends of both these films are good and in favor of the film makers. In many places audience seems confused and divided between the two films, whether to go for the Khiladi Kumar latest romantic action movie or to watch the cinema based comedy cum drama movie Filmistaan. Holiday as well as Filmistaan has performed very good on their opening day and both the movies have got decent audience reviews. Some of the viewers found Holiday a good entertainer however few find Filmistaan as a different and funny dose of pastime. So basically we can't judge which film is better in the audience opinion on the basis of just opening day, but yeah, it can be said that first day has brought more to Holiday over Filmistaan.
by
@BOCindia