Piku 1 Month Total Collection
Recent Bollywood movie entered the race named Piku is making too decent performance on box office by now. Where the first 2 weeks were quite in its favor, the last 2 weeks have also resulted in some profit for it and has shown again that small budget and narrow released movies have also the capacity to bang the box office with good collections and public appreciation countrywide.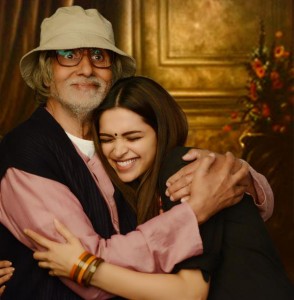 Where the new releases have not been able of making any impression on public except
Gabbar Is Back
& 
TWMR
; Piku even after so long time of 1 month collected around
79.20 crores
& is still running on screens and that too worth some response. It has collected huge amount by now. The movie has been released on normal number of screens all over the country but still managed to give a rock steady performance within this much journey.
Alike this comedy drama movie, we remember many other names like of Dum Laga Ke Haisha etc. which all resulted in good hits of the cinema and earned lots of applauds even after not so strong factor in them except performance. These movies were already in the media buzz and in audience attention from their very power packed performance and now Piku has also joined the same list by making a very smooth and positive performance in this long period on screens.
Audience loved the comedy cum drama movie and hence the collection by now is quite good. As per many reports, movie has been rewarded as the movie of the week proving that main power of any movie is its content & performance and not the star power of super stars only.
Reason behind success of the movie other than its content is also the failure of recently released small budget movies to get audience attention and being non entertaining at most. Whatever the reason is, the main fact is the success of this movie and it's so good graph.
| Box Office | Collection (India Biz.) |
| --- | --- |
| Day 1 | 5.32 Cr |
| Day 2 | 8.70 Cr |
| Day 3 | 11.20 Cr |
| Day 4 | 4.40 Cr |
| Day 5 | 4.10 Cr |
| Day 6 | 4 Cr |
| Day 7 | 3.70 Cr |
| Day 8 | 3.10 Cr |
| Day 9 | 5.10 Cr |
| Day 10 | 6.40 Cr |
| Day 11 | 2.60 Cr |
| Day 12 | 2.20 Cr |
| Day 13 | 2.20 Cr |
| Day 14 | 2.20 Cr |
| Day 15 | 1.35 Cr |
| Day 16 | 2.40 Cr |
| Day 17 | 2.75 Cr |
| Day 18 | 0.92 Cr |
| Day 19 | 0.85 Cr |
| Day 20 | 0.84 Cr |
| Day 21 | 0.75 Cr |
| Day 22 | 0.45 Cr |
| Day 23 | 0.75 Cr |
| Day 24 | 1.05 Cr |
| Day 25 | 0.40 Cr* |
| Day 26 | 0.36 Cr* |
| Day 27 | 0.34 Cr* |
| Day 28 | 0.30 Cr* |
| Day 29 | 0.22 Cr* |
| Day 30 | 0.25 Cr* |
| Day 31- Lifetime | 0.72 Cr* |
| Total | 79.92 Cr* |