PK 12th Day Response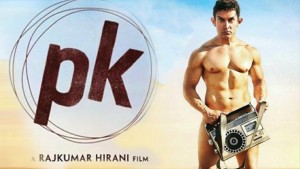 Each and every fan of Aamir Khan was so excited to watch
PK
as it reveal him in a totally interesting character of alien filled with humor too. After successful opening weekend and first week, now the film is about to complete its second week by next two days. Today being the twelfth day for the film, it opened well but saw drop in its occupancy and collection due to weekday.
All the viewers are busy due to their working schedule and this is affecting its performance quite a lot. Film was released on huge number of screens all over India and overseas screens but the main part of income from first day to 12th day has been from the domestic places and cities. The day of second Tuesday saw a decent income and public interest by the end of the night.
PK 2nd Tuesday Collection
Being the widest Indian release ever, it has shown very positive and excellent income chart. It did fantastic throughout the first week and the second week box office report is also nice up to today. After a good second Monday, PK made its impact on the second Tuesday too i.e. today and earned 12th day income of around 9.11 Crores.  It seems that PK has received amazing response from all the audience whether family, youths or kids.
Everyone has loved the story and the dramatization. Though the other flick Lingaa is giving quite competition to PK as it is a family oriented movie available in Hindi also so it has also snatched bit of the audience from the shows of PK. Anyhow on the aggregate, film has outperformed many releases of this year and it is to make more profit in the coming days and week.
Check: PK last 11 days total business report