PK 15th Day Performance & Response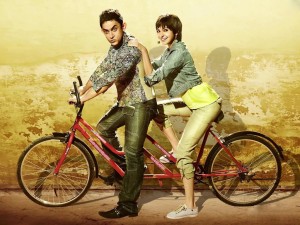 Aamir Khan starrer
PK
is running with its great effect over the big screens these days. The film performed outstandingly in its first week and the second week was also too good. Total 2 weeks business of the film has resulted in 450+ Crores incomes for the film makers and everyone is so astonished by this response from the audience from all over.  Though now the third week has started from today and the film is facing bit downfall firstly due to release of new films on the box office and secondly it is the 3rd week now so obviously the occupancy is expected to lower down than the first weeks.
Wednesday was pretty similar to Thursday with a slight fall across the country and after it as the new weekend has started so the film has got better public than the weekdays. Blockbuster of the year PK is now top movie as the film has crossed the magical mark on the 14th day.
PK 3rd Friday Box Office Collection
It has also covered its cost already from the 1 week service and now the film is running in total profit. After such a big amount of income in first 2 weeks now the film is heading to cross the 500 Crores mark in lifetime. Start of this weekend has been noticed quite well even after other latest options in the theatres. Third Friday i.e. 15th day income of PK has been recorded at around 6.85 Crores. Third week is expected to see mix reaction from the audience.
It can face a fall in the overall audience rush and excitement due to new flicks but will still has a good hold over the major number of screens. Cinema reports has now audience occupancy of about 30-40% and if this continues to fall lower than PK might get a fall back from the box office and end up sooner.