PK 3rd Monday Performance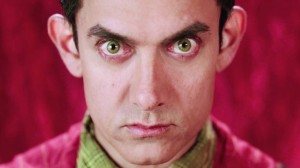 With so much appreciation from the public
PK
had managed to make many of the records in the whole journey. The film is now on the end of its third week and the performance done by it was quite cool. Good growth was detected in the cinema halls and theatres in comparison to the past weekdays occupancy. Still after so many days of the release of the movie, it is getting people to watch the movie which is good for the movie to survive at the Box Office. The movie had crossed high figures which is the highest collection of the year.
Third week saw overall decreased public response on the general and there were mixed reviews from the viewers. All the Aamir Khan fan followers are satisfied with his performance and they found the film too entertaining and money's worth whereas any found it opposing. The film opened average today on its 18th working day and the audience out there in the halls was lesser than yesterday but still enough to bring a satisfactory income than the rest.
PK 18th Day Box Office Report
The movie had left good impact on the people as it has all the elements in it comedy, humor, romance, story and Aamir Khan to conclude. Viewers who are so big fans of him are also showing their interest in the movie which resulting in average performance of PK till its 18th day of release. Now the film has completed its third Monday and the total income on its 18th day over box office is around 4.42 Crores.
Film is now showing a downfall trend in its graph due to long gap now and also the presence of other movies which are running on the screens these days. Anyhow it hasn't affected PK to great extent but yes slowly and steadily PK is getting lesser and lesser response.
Check: PK 17 Days Total Box Office Collection