PK 26th Day Box Office Response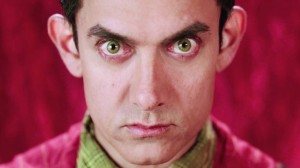 Aamir Khan recently released blockbuster movie PK is now facing a big fall down in its business. The film held up well at multiplexes, with almost all circuits holding up well after decent three weeks. The film made a record breaking performance in its total journey till now and has many accolades in its name. Right now PK has out beaten every movie of last year as well as entire history and stands at the top position in the highest grossing Bollywood
movies.
Film featuring cast Aamir khan, Anushka Sharma and Sushant in the lead roles has surpassed viewer's expectations and still running on screens. Firstly the release of popular films like Lingaa in Hindi, PK suffered a lot from the recently released Tevar movie which is running well these days. Film surviving till 26 days has already got all the records in its name and today it has reported low income as expected.
PK 4th Tuesday Box Office Collection
The movie did really very good performance at the domestic and overseas box office in its total journey till now whether it's first weekend, first week, second, third or fourth week and is now heading towards another weekend in its account. Till now it's the 26th working day for PK and the day has brought total income of around 1.24 Crore*.
From this weekend especially it is quite difficult to find its place even in the weekend but looking at the present scenario, might PK extent its life one more week or this weekend on the box office. The film was supported by most of the viewers and everyone loved the content as well as the characters as described and showed in the film. Let's wait and see whether it fights for surviving this weekend or just closed down with four week performance tomorrow.
Check: PK Total 25 Days Business Report