PK 9th Day Box Office Response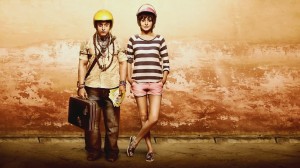 After hitting the theatres on record number of screens, Aamir Khan latest venture
PK
is storming on box office. It is the second weekend for this film and the performance these days is quite good. Being the second weekend, film has come out as a nice business maker by gaining back its position. The film has many plus points in it that are attracting the audience resulting in the increased and commendable income. Firstly star cast of the film is very good starring Aamir Khan, Sanjay Dutt, Anushka Sharma and Sushant Singh Rajput in it; so most of the audience loved the people.
Secondly story of the film is suitable for family but still it has not led the expectations fulfilled as expected. Music of PK has also been appreciated by viewers and attracted the audience. Seeing all these facts about the film on the whole we get to know that film is not a blockbuster hit on top but still successful enough to lead many.
PK 2nd Saturday Total Collection
Many film critics and trade analysts have remarked PK as one of the best Bollywood release of this year as well as of the past years in the film industry. Today the film was in its second Saturday i.e. ninth day of release and the total income of the film today is around 17.16 Crores. Being the second week, this much amount of a film is very good and clearly shows the success of the film.
It is only the Indian collection figures on the 9th day of PK and being just the domestic income figures, it is solely fantastic. PK is running successfully over the screens in India due to no big competition present these days except Lingaa (Hindi) and Ugly and in the coming days it will gain huge profits for sure.