Controversies results in positive for PK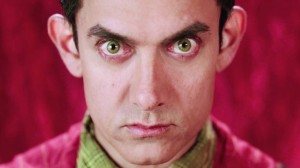 The recent
Bollywood
movie
PK
starring perfectionist of our film industry namely Aamir Khan along with the chubby and peppy Anushka Sharma is riding these days on top news. Film has created lot of buzz after its release than pre release period due to the all of a sudden attitude of people towards it. One can see clearly these days on news channels, how badly public is reacting against the film and the contents as shown in the film.
Film was made with high cost and efforts taking the theme of religion combined with humor and alien but it seems that now the part of public is not with it. Most of the religious groups and institutions have claimed rallies and total oppose against PK due to its controversial and objectionable content shown about the Hindu religion and culture. They are unhappy and seriously dissatisfied by the content shown in the film especially relating to the Hindu religion individually.
But one strange fact is that where so many people are reacting against the film and showing black flags to the film, PK is still gaining income and doing fantastic performance on the screens. Yes, reports reveal that film has crossed many records and overall income in 2 weeks journey is around 500 Crores which clearly shows contradiction between the two aspects and attitudes of the public in India.
On one hand public is opposing and showing too negative attitude towards PK by burning the posters, break outs in multiplexes, black flags etc but on the other side film is continuously heading up on higher and higher figures each day not only from overseas countries but most of the income from India.
So it can't be said that totally right that PK has not been liked in India or say every single citizen is unhappy with the content in the film or any such thing but yes, many parts and sequences from the film have been removed by the censor board.
Still there are demands coming for banning this movie and as per the latest news, it has been banned from releasing on Television but still running in theatres. So with mixed reviews and response from the Indian audience PK is leading the figures on box office and creating new records.