Will PK break HNY Opening Day Collection Record of 44.97 CR?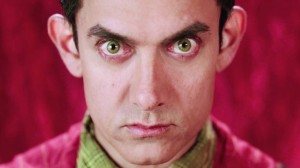 With the release of one of the most awaited Bollywood movies –
PK
on
19 December 2014
, everyone is too excited about the performance of the film. As the film has gained too much publicity and promotional advantage hence trade analysts and audience both are interested in knowing that whether this so highly buzzed and promoted film will come out a competitor against the records set by previous super hit Bollywood biggie Happy New Year.
Well, to say anything about the film or against the film with confidence before its official release that it will or it won't cross the opening day collection record of Happy New Year is not at all proper but yes, we can compare the movie with the other on the basis of pre release buzz and performance and other facts.
Talking about the competition between upcoming movie PK and the already released big hit Happy New Year then we come to find huge buzz. As HNY released during Diwali and in this much time it has broken so many records of Bollywood film industry hence there is lot of excitement to know whether PK will cross its opening day collection records of 44.97 Crores or not.
No doubt HNY is a blockbuster movie and has set new records but this is also true that PK seems to be riding highest on the audience expectation and response before release. So there are quite chances that PK might break the opening day collection record set by HNY.
Where HNY was blockbuster movie of the previous months and it broke many records at box office and stands at top 3 movies of this year. Now with audience so high pre release response again for PK and favorable time to release on Christmas, it is being expected that film might run over the record as it is releasing on comparatively higher number of screens i.e. 6000+ worldwide than HNY (5000+ worldwide).
Occupancy report of both the films appears quite same as 90% and overseas performance also seems to be same by PK as with HNY. With almost similar craze among the audience, the target is looking difficult but can't say anything with 100% surety as Aamir Khan is known for doing miracles at box office.