PK Paid Premiere Collection & Public Response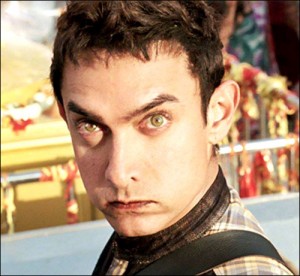 Many trade experts and analysts have commented that Aamir Khan's latest film
PK
releasing tomorrow can beat the recent biggies. Though this might appear as a big prediction but the pre release audience response and the paid premiere collection clearly shows that the coming film has the capability of breaking many records of the Indian film industry and especially its competition to the records of Bang Bang, Kick & HNY. PK is a strong competitor to all biggies as it is on the near figures.
Starring so many big names of film industry in the main roles, it is a top budgeted Bollywood film of this year. It is releasing this year tomorrow on Friday before the occasion of Christmas Eve. Audience has shown an immaculate craze and fascination for the film on day before the release and such an optimistic response for the paid premiere collection and positive reviews from the celebs clear that it will open with a great start tomorrow.
The film is ready to get a warm welcome and entertain the viewers through Aamir Khan superb acting skills again and Anushka Sharma mesmerizing looks in the film. Positive reviews from celeb plus viewers on Thursday show that PK will be a definite entertainer and will earn very good amount of income on box office.