Will 'Prem Ratan Dhan Payo' gross higher than Bajrangi Bhaijaan?
Comparing PRDP vs BB, then we find that the total income of Bajrangi Bhaijaan was highest 320.34 crores whereas that of Prem Ratan Dhan Payo is also expected to be very high hence it will be quite difficult for it to acquire same fame on big screen. Total collection of this new film is being predicted to be more or near to that of previous one.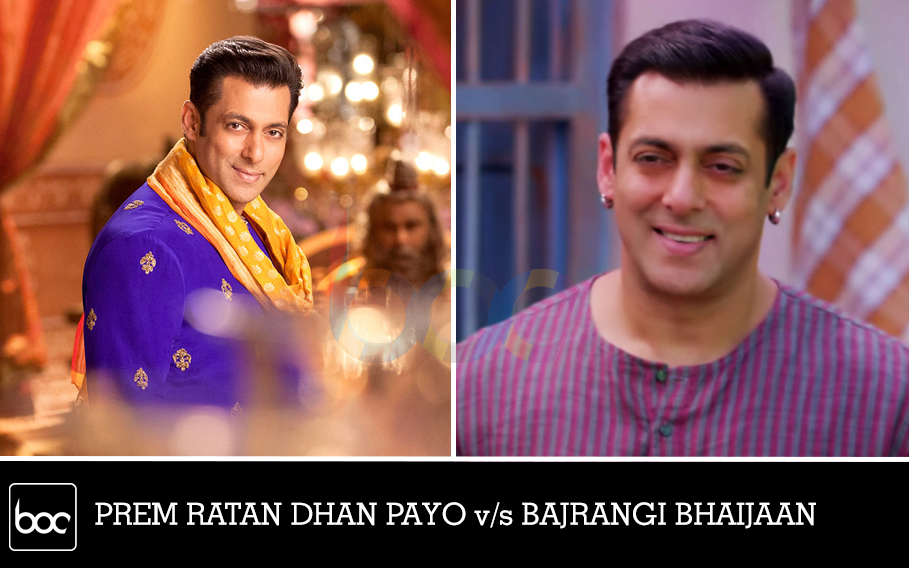 It can be said that Prem Ratan Dhan Payo is a latest film with new things but old shy avatar of Salman most loved in this look and that too after so many years with Sooraj Bharjatya on Diwali still we cannot forget that Bajrangi Bhaijaan has also gained one of top positions which is very tough for this one to break. BB was a sentimental story of Salman with the kid but PRDP has a chemistry between Salman and Sonam that can also gain it more audience.
Anyway it is just prediction and opinion as there are still few days to come for release and it can gain more response which may affect the collection of film positively only then it can be finally judged that which in is bigger grosser – Prem Ratan Dhan Payo or Bajrangi Bhaijaan? Till then it can be concluded that PRDP will be the second highest grosser of the year at least.
Prem Ratan Dhan Payo v/s Bajrangi Bhaijaan Box Office Expectations