Qissa First Day Performance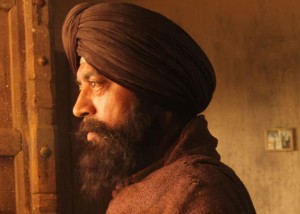 Qissa is a satirical or say drama based genre with very good script and message and you guys will for sure going to like this movie. It is based on country relations during the partition and what consequences did the people faced that time. In this movie audiences are going to see all the facts and figure related to social environment between two people, two states and two countries. This film provides a specimen that how feelings between human are changed with the division.  Though critics gave positive reviews to the movie but due to less promotion and having Badlapur in competition, collection of the movie is just below average which is expected earlier.
Facing the fame and success from the many hit Bollywood movies and also doing Hollywood movies, Irrfan has once again come on the big screen to entertain the audience with a different and interesting character in his latest venture. The film released today with a low response and audience was extremely excited for watching Badlapur or MSG rather than this resulting in lower performance today.
Qissa Opening Day Collection
It's very clear that audience is not that much inclined towards this film due to non star powered star cast and non romantic or entertaining element in the film plus less popularity or awareness among audience before its release. Yet it is a good movie to watch. First day box office collection of Qissa is around 45 Lacs* which is not so satisfactory.
Movie collected an average amount on first day of release. It is interesting to see the final figures of first weekend depicting the early trend of the film. You would also go to get very touching scenes in this movie and you will appreciate that. But in spite of all, it seems that these days does not like such serious genres a lot and go for masala movies more.