Rajadhi Raja Movie 1st Day Box Office Report
Starring many known names like Mammootty, Raai Laxmi, Siddique, Mukesh Khanna, Lena, Unni Mukundan, Rahul Dev and Nawab Shah in the main roles, the latest Malayalam movie Rajadhi Raja has hit the theatres today on 5th September 2014. This latest action dosage has been directed by Ajai Vasudev and produced by M. K. Nasser and Stanly Silvester Consera. Ajay Vasudev has made his directorial debut through this wonderful film and everyone is looking forward to see what does this film show everyone. The film features very favorable name of star Mam Mootty who is playing the lead role in Rajadhi Raja. The film has opened today with good reviews and audience pre release response and to say the good thing, after release response is also quite positive. As per the audience reviews the film is a mass entertainer with lot of fight sequences. Mammootty plays the character of Shekaran Kutty, a petrol pump owner in the film.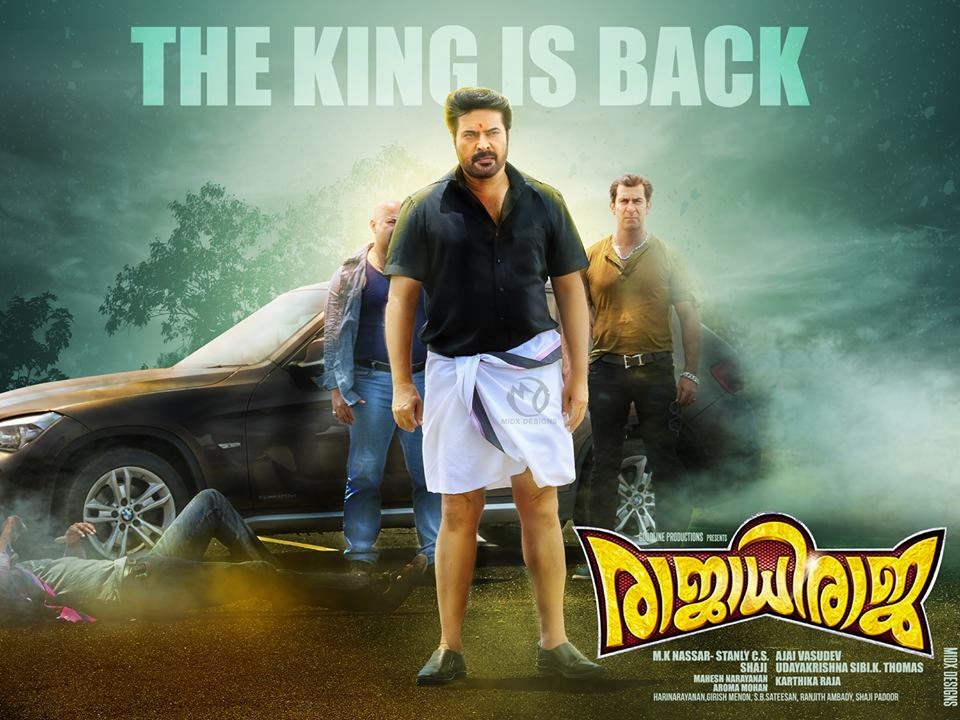 Rajadhi Raja Friday Box Office Collection
The day has proved to be Onam 2014 release for the Malayalam film industry star Mammootty. This is one of the reasons why the film has gained extra advantage of more high public response and occupancy in the cinema halls. First day of the film has been reported quite impressive and as is the audience response & business figures. Total First Day Income of Rajadhi Raja is around 2 Crores. All the Mammootty fans and Malayalam film goers are definitely not going to miss this chance. How so ever there is another competition named Peruchazhi which released last week and doing well till now. After a successful opening day performance this wonderful action this movie is expected to have a very high box office collection for opening weekend in the coming days.