Riyasat 1st Day Response at Box Office
Starring late Rajesh Khanna, Gauri Kulkarni, Aryan Vaid, Aryeman Ramsay and Raza Murad in the main roles, Riyasat is one of the latest Bollywood films that released today no box office on 18 July 2014. The film marks the last acting specimen of India's first ever superstar Rajesh Khanna who passed away few time back. This film has been especially released today due to second death anniversary of Rajesh Khanna occurring today as a homage and special remembrance to him and his great contribution in the Indian film industry from so many years. It is a very simple and touchy story with a social and lovely message in it. Riyasat is a story about Saheb who has established a kingdom. He is being considered the godfather for the people of city. Saheb become aware of some unsocial people entered into the city with no good intentions. There starts a war and Saheb protects his kingdom. But, this war ends up changing Saheb's life forever. Audience liked the film but did not go in crowd.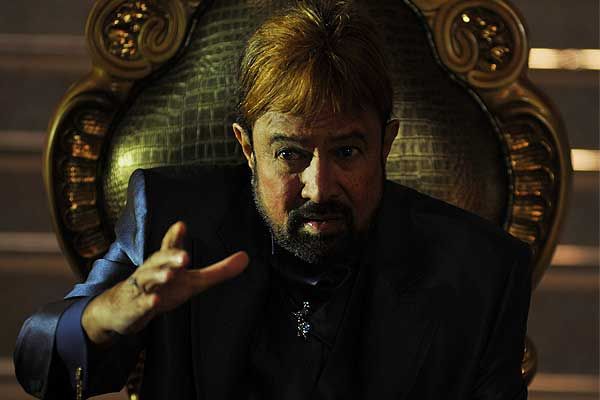 Riyasat Opening Day Box Office Collection
As the movie was shot when Rajesh Khanna was alive, so this film is a great treat for all his fans and supporters. Due to new releases and tough competition; Riyasat could not find big place in the race today and earned only 36 Lacs by the end of its Opening Day. The film has been awarded a U/A certificate by the Central Board of Film Certification and due to medium budget, low promotions, old star cast and audience tinge for the latest movies; Riyasat remained as an average release today. The film may not survive longer no box office according to the sources as all the competitive movies are of latest genres and star cast. But owing to Rajesh Khanna huge fan following it is expected that in first weekend and first week lot of viewers will go for this movie especially his fans.