Ab Tak Chhappan 2 Saturday Response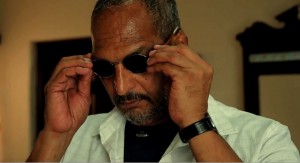 The newly released crime thriller movie
Ab Tak Chhappan 2
 released yesterday in the cinema halls. This movie has been directed by the popular director of the prequel too- Aezaz. This movie is the sequel of earlier installment Ab Tak Chhappan and is somewhat based on similar topic which was released years ago and did fantastic performance all over. This sequel movie- Ab Tak Chhappan 2 revolves all around the crime and anti social elements field.
Main lead of this film Nana Patekar is playing the lead role of an inspector. The story is all about his life, criminals etc. It is a crime based movie hence there is lot of violence in this film which is resulting as a negative point for this movie, yet film is doing ordinary business in the theaters.
Ab Tak Chhappan 2 Second Day Business
Being a low budget movie, it has also great disadvantage of audience excitement due to the lack 0f promotion and publicity of this movie among the audience. Story of this movie looks as a true biography and relates to the audience so we can hope that script of this movie succeeds to bind the audience in the cinema halls. Second day collection of flick was very ordinary and the film did not receive much attention from the audience except evening shows due to same reason as all – Indo-Arab match.
It made overall business of around 1.6 crore today getting better response from the audience than yesterday but there was no extraordinary rush in the cinema halls for watching this movie. Film is expected to gross a normal box office collection and cold response from the public.
Check: Ab Tak Chhappan 2 Friday Business Report