Shamitabh 2nd Day Response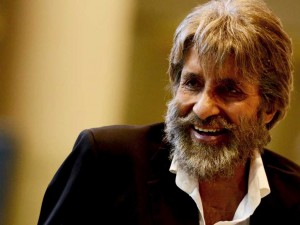 Much buzzed and talked off movie of both supreme actors Amitabh Bachchan and Dhanush that hit the Indian theatres yesterday – Shamitabh
, has got an average opening on box office. We all are familiar with the fact that audience has always loved both these actors films and this time also it is one of the reasons why audience feels interested in the film. The first thing that strikes us as we listen to Shamitabh is that Ilaairaja has absorbed the ethos of the Hindi film song with far more accuracy, acumen and sharpness than any colleague down South.
Apart from it, the interesting genre of the film- drama and that too these leads playing it for which they are best known; the film managed to entertain the audience well. The first day was average but favorable one for the film as it received good public reviews after the shows. Today Shamitabh opened with increased rush and public as it was a weekend day today i.e. Saturday but could be better if it was not a day of elections. Metro cities and the north Indian regions supported it well enough throughout the first two days in gaining attention of public.
Shamitabh Saturday Collection
After an average start on its opening day the film has done a similar collection on its second day of release. Though the film is not a much high budget biggie of the year neither it has any unique genre or factor nor it has been promoted pretty enough but still the business figures in the first two days are average due to Baby in competition and also elections of Delhi.
Shamitabh raked not so high amount today and earning of the film is 4.75 Crores. One more time audience has been entertained by Amitabh Bachchan for his different shabby character and the chemistry with Dhanush has been appreciated by most of the viewers. Let see what does the film earns tomorrow as it is main weekend time tomorrow.
Check: Shamitabh First Day Collection Report