Dolly Ki Doli 6th Day Response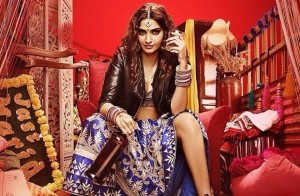 With ordinary response and excitement form audience, the film
Dolly Ki Doli
is running normally on big screens these days. Film released on low number of screens and performed well enough by now. Film starring
Bollywood
actress Sonam Kapoor has win hearts of many viewers due to cute looks of Sonam and different love story.
Film did nice performance in the opening weekend specially Sunday but then started falling in the weekdays. Today is Wednesday and marks 6th working day for the film. Day being a weekday could not trench much of its expected income but still closed down at normal figures with average occupancy in the cinema halls and theatres.
Dolly Ki Doli Wednesday Collection
Where music of film got good likes from the viewers and the chartbusters these days, actual performance of the film and audience feedback towards it has been not that high but still satisfactory. After giving a bit of competition to other co release Baby which is leading the race form first day of release, Dolly Ki Doli is now facing low earning due to non weekend time.
Total first Wednesday income of the film is nearly 1.05 Crore*. On the positive part, film has gained lot of appreciation and popularity for its catchy music that everyone is enjoying these days. Film has got good response due to its music also. As a normal budget and not so star powered film and even after releasing with such a highly hyped movie Baby, this film has still managed to make its place and this is a good point in its favor.