'Neerja' 28 Days Total Collection Report
Last month released Sonam Kapoor starrer true story based Indian heroic film 'Neerja' has completed its four weeks journey at box office. The film has showed highly impressive performance till yet and still heading with power. The actress has received huge appreciation for her work in a lead role of Neerja Bhanot. With such overwhelmed response of audience, Neerja has become the second highest grosser and second most appreciated film of year 2016 so far after Akshay Kumar's Airlift.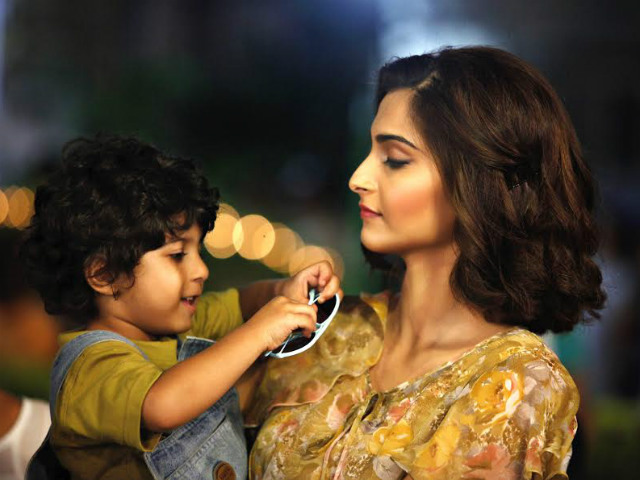 The storm of Neerja has still not settled down, as the film is continuously affecting the performance of new releases. The film is being entered in its fifth week and still hold 404 screens across the country. This shows the power of its content and its impact over audience. Now only in India but in overseas market too, it has reported excellent business and has done the business of approx. 130 crores worldwide including distribution shares.
In four weeks, Neerja has raked the business of 73.07 crores, that includes 35.32 crores of first week, 22.43 crores of second week, 9.90 crores of third week and 5.42 crores of fourth week. The fourth week collection comprised of 3.45 crores of weekend and 1.97 crore of weekdays (Mon 0.56cr, Tue 0.51cr, Wed 0.44cr, Thu 0.46cr).
Now Neerja will has new Hindi drama film Kapoor & Sons in opposite to it in this week, which is releasing on approx. 1500 screens in the country. Let see how much the Sonam Kapoor starrer will add to its account in the fifth weekend.
| Box Office | Collection (India) |
| --- | --- |
| Day 1 | 4.70 Cr |
| Day 2 | 7.60 Cr |
| Day 3 | 9.71 Cr |
| Day 4 | 3.70 Cr |
| Day 5 | 3.41 Cr |
| Day 6 | 3.14 Cr |
| Day 7 | 3.06 Cr |
| Day 8 | 3.15 Cr |
| Day 9 | 5 Cr |
| Day 10 | 6.65 Cr |
| Day 11 | 2.12 Cr |
| Day 12 | 1.90 Cr |
| Day 13 | 1.85 Cr |
| Day 14 | 1.76 Cr |
| Day 15 | 1.15 Cr |
| Day 16 | 2.20 Cr |
| Day 17 | 2.69 Cr |
| Day 18 | 1.45 Cr |
| Day 19 | 0.90 Cr |
| Day 20 | 0.81 Cr |
| Day 21 | 0.70 Cr |
| Day 22 | 0.65 Cr |
| Day 23 | 1.30 Cr |
| Day 24 | 1.50 Cr |
| Day 25 | 0.56 Cr |
| Day 26 | 0.51 Cr |
| Day 27 | 0.44 Cr |
| Day 28 | 0.46 Cr |
| Day 29 | 0.24 Cr |
| Day 30 | 0.31 Cr |
| Day 31 | 0.54 Cr |
| Day 32 - Lifetime | 1.47 Cr |
| Total | 75.61 Cr |