Fifth Day Collection of Tanu Weds Manu Returns
Tanu Weds Manu Returns was released on 22 May 2015 in theaters all across the country. It has done outstanding business in the 1st weekend and much higher than expectations. This latest romantic comedy package is doing too well in weekdays too and thus collected around 8.20 Crores on its fifth day of release.
It is a very good and watchable movie with all the elements in it of an entertaining Bollywood movie. Starting from the unique script to the great music or eminent laughter or the suitable performances of the star cast; Tanu Weds Manu Returns stands eligible on every note for being a good release.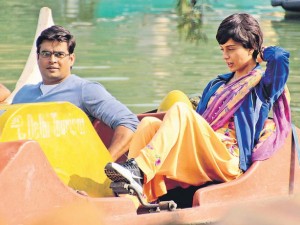 Music of the movie, story, and performance everything is just fantastic. Box office performance of this movie fully supports these views very positively. First weekend box office collections were damn good and in spite of the fact that weekend has ended and the weekdays started there is very slight fall in the business.
Starred by Kangana Ranuat, and R Madhavan in the lead roles; they have been able to impress the audience much. Kangana Ranaut's character and performance in this romantic comedy is very impressive as was in Queen and have brought her in to the category of good actresses once again.
If we see the response of the audience for the movie then it's too good for this entertainer. The movie is like a just full time pass & definitely onetime watchable. There are totally positive responses of viewers regarding Tanu Weds Manu Returns for its amazing show time throughout the weekend.
Some of the audience can be seen driving towards Piku against Tanu Weds Manu Returns but there are so many defenders of Kangana Ranaut's Tanu Weds Manu Returns also which are making its graph go smooth.