Box Office Collection of TWMR & Piku
Released on decent number of screens, the recent family based simple sober movie that hit the theaters was Piku. This movie portrays the hit star cast of the megastar Amitabh Bachchan, talented Deepika Padukone plus versatile actor Irrfan together for the very first time and on the positive side they have reported a good hit movie with Piku. With the end of today, Piku still earned some figures and ended its 25th day income at 0.40 Crore*.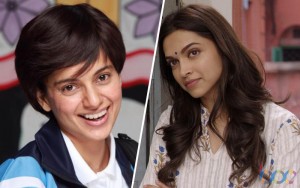 Movie has already crossed its three week with high income & great accolades in its account and now the movie is running in its fourth week. As it is the weekday's time again so movie got disadvantage of this. In addition to this, presence of
TWMR
from week before made Piku to remain behind it totally not only throughout the weekend but in the weekdays too that started from today.
Little time back we have seen Kangana Ranaut in a drama cum emotional movie Queen into totally unexpected and different character and once again she is back with her uniqueness through latest romantic cum comedy movie TWMR. Movie also portrays sequel of love story amidst comedy and drama but the genre and theme of the movie is way different this time.
After Queen, TWMR seems to be another memorable & acting based movie of Kangana in the industry getting her lots of appreciation. Movie has received so much accolades for not only its performance acting wise but the movie has been able to rake so impressive figures in total 11 days journey by now.
It has completed total 11 days time by the end of today and it is now running in its second week middle. Day being Monday, brought bit decreased response for the viewers for TWMR but still the overall performance of movie is good in the weekdays; today it has raked around 5.20 Crores.