Tanu Weds Manu Returns First Day Collection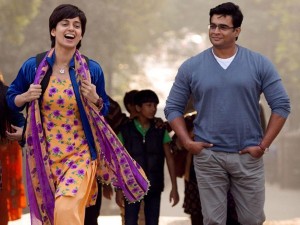 Bollywood lovers were seemed so happy today after the release of latest and one of the awaited movies of this year. Yes we are talking about
Tanu Weds Manu Returns
which is a romantic comedy and it features Kangana Ranaut plus R. Madhavan in the lead role and has been termed as a total entertainer and blaster on the basis of only first day performance. Movie on very first day of its release made business of around
8.75 crores
 which is so outstanding.
Being the sequel of already hit prequel Tanu Weds Manu, this newer version has been welcomed by the viewers fantastically. Like the story it is too strong and it include Kangana Ranaut for of course good reason of more positive performance as after Queen her fan following have raised manifold.
Tanu Weds Manu Returns Opening Day Response
Due to the fame of chemistry of these two popular star casts, movie did more fabulous than the expected figures to raise much craze among the audience on its first day. Also the non presence of any other movie released on the same day is being predicted to affect positively box office earnings of this movie. People enjoyed it thoroughly and one could see the happy atmosphere inside the theatres and positive reviews outside the multiplexes after watching it.
There is much fan following of Kangana hence –predictions are being made after successful opening that this movie can beat the collections of many movies or drive the audience towards the halls for Tanu Weds Manu Returns shows highly. Such marvelous first day figures plus audience craze shows that upcoming day of weekend will bring some earth shattering figures in its account.
Read: Tanu Weds Manu Returns Movie Review (4/5 Stars)