Tevar Monday Response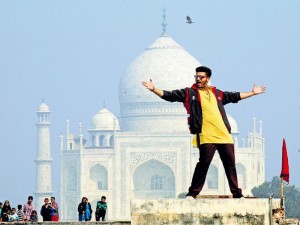 One of the most anticipated movies
Tevar
has been finally released recently on last Friday on 9 January, 2014. The film is a very good packet of popular stars and features first time pair of Arjun Kapoor and Sonakshi Sinha in main lead role along with Manoj Bajpayee in another important role. Characters of the main leads suit them perfectly and the dose of action as given in the flick is very entertaining as per the reviews of audience. Talking about the characters, Arjun Kapoor sinks deep into his character most and owns it.
Sonakshi Sinha has also been appreciated by the audience for her performance like always. Manoj Bajpayee like always has been loved by the viewers for his sophisticated acting skills whether in any role given. Performance of the film on first weekday i.e. Monday though does not seems any big profit or impressive business maker but still has got good attention of public by the end of day.
Tevar 4th Day Collection
One thing that is getting off public interest from Tevar is that on a particular note film seems to be typical action ordnance film with same hard to get love story. After knowing audience likes and dislikes about Tevar now it's time to know the total collection made by this flick on its 4th release day. As today is first weekday for Tevar, and mostly it has been noticed that every movie business goes down on weekday especially in the starting so same act was recorded in account of Tevar also as it made a slightly lower trade then yesterday and collected overall 3.5 Crores* today.
Tevar is a suitable choice for every age audience to enjoy their day in the cinema halls by watching it. Of course, there are flaws in the film. But because there's so much going for this film, you wouldn't mind ignoring them.
Check: Tevar Opening Weekend Total Business Report