First Week Response of Tevar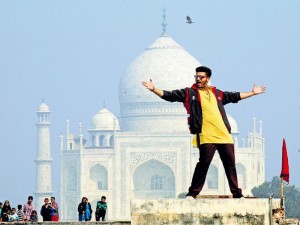 Currently running Bollywood movie Tevar which was expected to rock the box office with a bang, did not come out as a blockbuster. However the collections and performance of the film is quite good and satisfactory but once again the audience was not much entertained by the expected opinions and results. The film is doing decent collection so far in cinema halls and overall collection in its first week is also very nice. Released on a wide number of screens, Tevar was released on solo screens with only 3 weeks old PK
along and did a decent job on its opening weekend by making a good collection on box office.
Following days did not seemed to be the same beneficiary as the opening days of the movie, but in its journey of one week, movie has succeeded to entertain much of the audience after a long time back of Arjun in his original avatar of action hero. Other characters are also being appreciated for their roles in the film but he is the main diverting element in this movie. Till now considering the records and latest reports, Tevar movie is being applauded by the audience nicely and being reviewed as a family entertainer.
Tevar 7th Day Total Collection Report
First week collection of the movie which is still in the sole race on the box office is on an approximate level above average films. The collections till now are not much attracting but are good figures. Being a lone racer on box office and failure of the previously released other small budget films, all these advantages did not contributed much to the total collection on box office by Tevar.
Sixth and seventh day collections of this film faced a greater fall and the figures went quite much down. Total first week collection by Tevar is around 32.74 Crores including its seventh day income of 1.74 Crores. Total business made by the film so far in its first week is somewhat middle & is neither worse nor perfect but on the whole, a satisfying and above average business.
Tevar Day Wise Business Report
Friday- 7.05 Cr click here
Saturday- 7 Cr click here
Sunday- 8.10 Cr click here
Monday- 3.5 Cr click here
Tuesday- 3.15 Cr click here
Wednesday- 2.2 Cr click here
Thursday- 1.74 Cr
First Week Total- 32.74 Cr