Tevar Releasing on 3500 Screens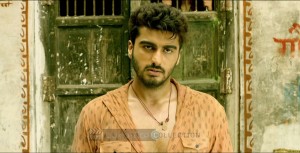 After many controversies, and creating lot of buzz in the media regarding different points, finally the lead actor Arjun Kapoor starrer upcoming action flick
Tevar
releasing this Friday at Box Office. Directed by debut Amit Sharma and Produced Boney Kapoor, this super action movie features
Arjun Kapoor, Sonakshi Sinha, Manoj Bajpayee, Shruti Hassan, and Kader Khan
in lead roles. Being a complete action packed movie, film is also one of the big budget movies and will be finding high number of screens for its release on box office.
Tevar being a remake has created huge buzz and lots of viewers are waiting anxiously for is release hence the film makers have decided to release it on a big banner and high number of screens. Yes, Tevar will find a quite wide release on around 3500 screens all over the country giving it more high chances to win response of more audience all over the places.
We have already seen Arjun Kapoor in action avatar in his previous hit Gunday and now one more time he is ready to entertain everyone along with Sonakshi Sinha. After successful welcome of the official trailer by the audience, everyone is very excited to watch this movie.
Last seen in not so popular Finding Fanny, now as per the trailer of this upcoming film sees Arjun action avatar in a new style. As per the latest reports; the official trailer received mind blowing response. Audiences have loved the trailers and it has set a trend on YouTube within few days of its release.
Arjun Kapoor entertained one and all with his well built body and power packed action in the trailers along with a different dancing notch as a Salman Khan fan. Trailer reveal both the lead star cast in very hot and rough looks.
Releasing on high number of screens might help the film as a favor in collecting higher income from the single and multi screens. Overall everyone is super excited and looking forward for the movie with increased expectations after the hit trailers. Film is expected to get high audience response when it gets officially released on screens.