The Shaukeens 2 Weeks Performance
The Shaukeens on the 2nd Thursday saw a significant drop in its income as the film's earning came down to low figures. Film started well on first Friday and sprung surprise on day one with higher collection than fancier competitor Rang Rasiya. It managed good numbers and now poised for good weekend. Though The Shaukeens kicked off to a mesmeric start, the film that was panned by critics has now settled for lesser numbers.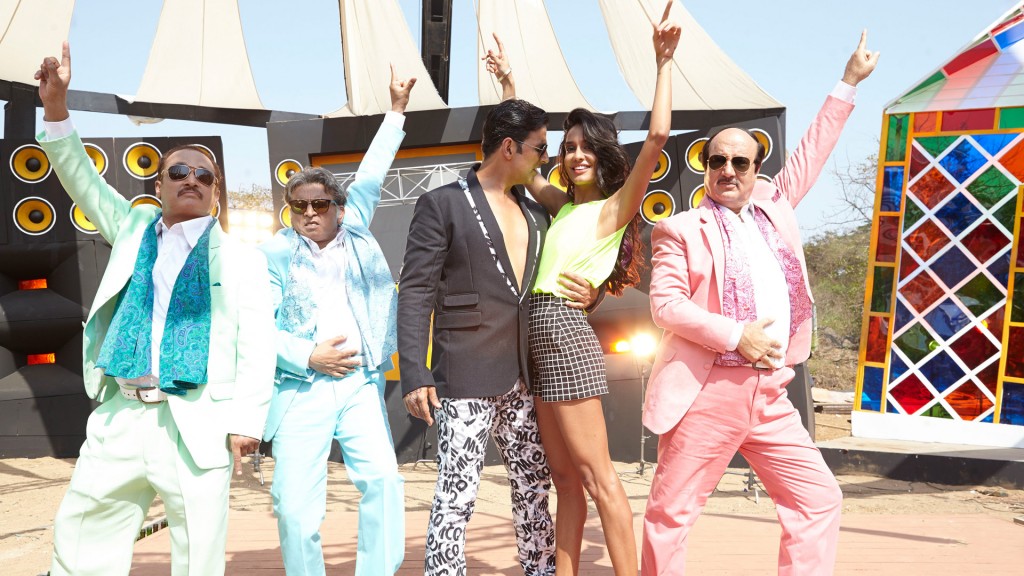 It specifically became a decent film with the response from mostly younger folks and college-goers who loved the vibrancy of the film. Kill Dil finally got its due as the film earned better at the box office than this one later in the second week. The Shaukeens do not have any of the big stars except Akshay Kumar in cameo and hence got average 2 week response. Still this is a good result for such small budget and less star powered film.
Second Week Business of The Shaukeens
Film has dropped in week two but that was expected as film had limited appreciation. It dropped by 60% or more almost across the board and thus collected around 35 Lacs* on 14th day of release making its total 2 weeks income to be around 31 Crores*. Film should again grow marginally in upcoming days due to weekend but on the basis of current status, it looks to finish its lifetime with this weekend. It has recovered its production cost somehow in total 2 weeks time.
The Shaukeens ran quite well in the race with Rang Rasiya in the opening week but then started to lag behind Kill Dil
in the later days. Drop is being seen in the film total box office collections comparing first week with second one of both the movies alternatively. But on the whole, such a mid budget and debut cast movie performed very well.