The Shaukeens Opening Day Public Response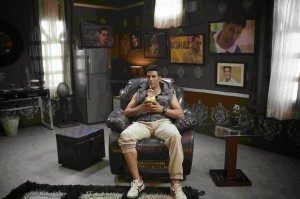 The latest comedy drama named The Shaukeens
has hit the big screen today with good word of mouth and lot of promotion.  This film has been directed by Abhishek Sharma and produced by Ashvin Varde, Murad Khetani and Akshay Kumar himself. As we have already updated our viewers regarding the info of movie now in this article we will provide you below the audience response on its first day of release.
The Shaukeens has released not only in India but also in many international countries including United States.  Being one of the most awaited movies of this year 2014, audience was already too excited to watch this film and today when it got finally released, one can see the audience rush outside the cinema halls and multiplexes.
Read: The Shaukeens Critics Review
The Shaukeens First Day Audience Reviews
Though The Shaukeens got mixed reviews from many critics but still audience loved this comedy movie a lot. They loved the comedy filled characters especially the male leads including Annu Kapoor, Anupam Kher and Piyush Mishra. Their performance was just outstanding and tended the viewers to forget the back points of the movie, which were many.
When public came out of the hall, most of them felt much satisfied and was laughing and discussing on the movie and its content. This shows that The Shaukeens has managed to keep its reputation and have been welcomed by the audience warmly. As the film collected much good figures today, it is expected to see a gain by tomorrow due to weekend and Sunday would end up being the highest earning day towards The Shaukeens being a holiday.