Hollywood Movies with Highest Lifetime Total at the Indian Box Office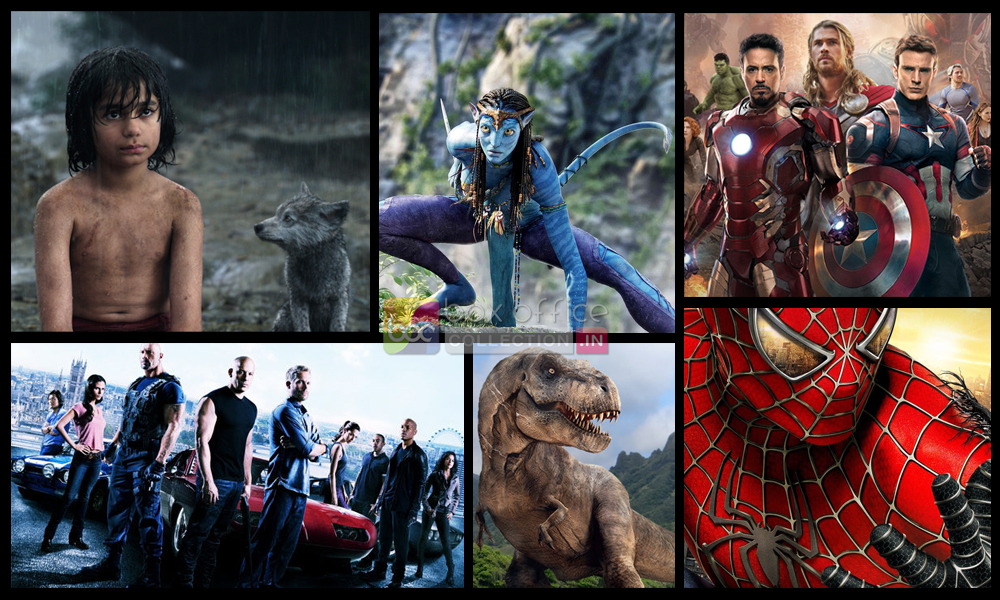 Hollywood movies are gaining huge popularity among the Indian audience now. Not only in multi-screens but on single screens as well, they get a fair response. Of course, this has increased the competition for Hindi movies but nothing is more important than the entertainment of the audience.
So far, a couple of English offerings have scored more than 200 crores while their 5 movies are in the 100-crore club at the Indian box office and this shows the craze of Hollywood in India.
American superhero movies Avengers Endgame & Avengers Infinity War are at the first & second positions respectively among the top highest Hollywood movies at the Indian box office followed by Spider-Man: No Way Home, The Jungle Book, Fast & Furious 7, Avatar, Jurassic World, and more. Check out the complete list below-
| Movie | Release Date | Lifetime Biz (India) |
| --- | --- | --- |
| Avatar 2: The Way Of Water | 16 December 2022 | ₹388.05 Cr |
| Avengers Endgame | 26 April 2019 | ₹375.21 Cr |
| Avengers Infinity War | 27 April 2018 | ₹227.43 Cr |
| Spider-Man: No Way Home | 16 December 2021 | ₹218.41 Cr |
| The Jungle Book | 08 April 2016 | ₹188 Cr |
| The Lion King | 19 July 2019 | ₹158.36 Cr |
| Furious 7 | 02 April 2015 | ₹149 Cr |
| Avatar | 18 December 2009 | ₹145 Cr |
| Doctor Strange: In the Multiverse of Madness | 06 May 2022 | ₹129.80 Cr |
| Jurassic World | 12 June 2015 | ₹113 Cr |
| Avengers: Age of Ultron | 24 April 2015 | ₹101 Cr |
| Fast X | 18 May 2023 | ₹99.80 Cr* |
| Spider-Man 3 | 04 May 2007 | ₹98.50 Cr |
| 2012 | 12 November 2009 | ₹94 Cr |
| The Amazing Spider-Man | 29 June 2012 | ₹87Cr |
| The Fate Of The Furious | 14 April 2017 | ₹86.23 Cr |
| Spider-Man: Far From Home | 04 July 2019 | ₹86.11 Cr |
| Captain Marvel | 08 March 2019 | ₹85.50 Cr |
| Jurassic World: The Fallen Kingdom | 08 June 2018 | ₹82.60 Cr |
| The Amazing Spider-Man 2 | 01 May 2014 | ₹82 Cr |
| Mission Impossible: Fallout | 27 July 2018 | ₹80.20 Cr |
| Life of Pie | 23 November 2012 | ₹80 Cr |
| Titanic (3D) | 6 April 2012 | ₹76 Cr |
| Iron Man 3 | 26 April 2013 | ₹75.70 Cr |
| Hobbs & Shaw | 02 August 2019 | ₹75.65 Cr |