S/o Satyamurthy Wednesday Performance
Latest Telugu family entertainer movie in which superstar Allu Arjun is playing the lead role has completed its first week journey on box office today i.e. one day before others as it released on Thursday last week. S/o Satyamurthy is one of the awaited movies of this month in south Indian region and Samantha pairing with Allu Arjun giving more appeal to film. This film has been running very smoothly on big screen due to its funny story and interesting characters.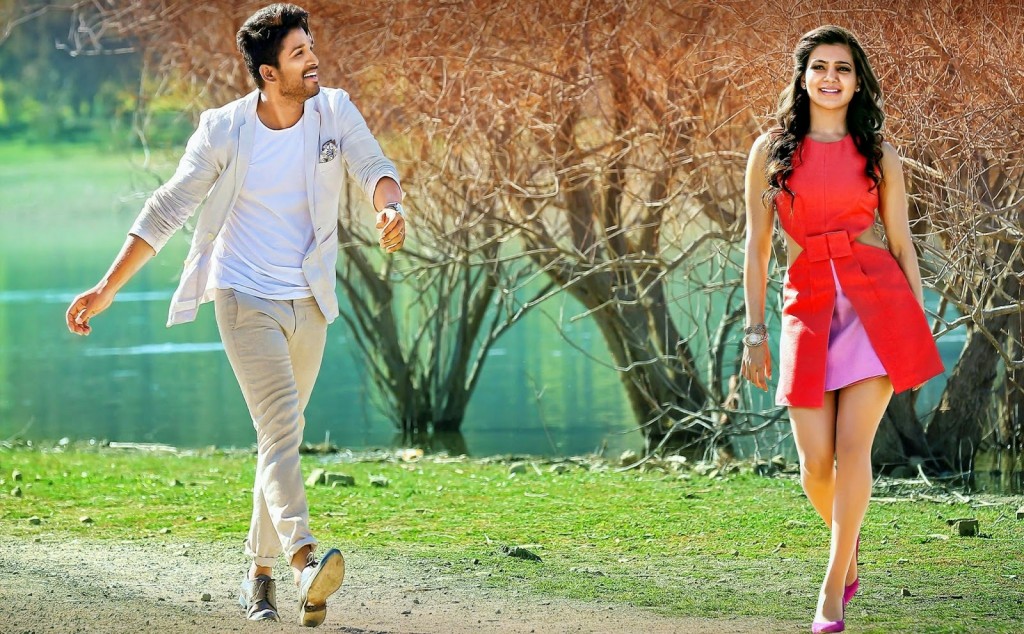 Also the chemistry between both the lead characters has been liked by the audience quite a lot. Film has been able to make its place among the good movies in Telugu film industry this year and by the end of its first week today, S/o Satyamurthy managed to earn good income and audience response in its account. Regions of Telangana and Andhra Pradesh supported its collections largely throughout the week including today.
S/o Satyamurthy 1 Week Box Office Collection
The main highlight about the movie is its first half which is very entertaining and dramatic. In addition to it, it provides suspense for the audience to look for the second half in order to know the whole scene and actual fact. This lead to more satisfied audience as they felt the film very interestingly dramatized throughout the runtime.
In total 7 days time, film has proved itself as a good runner and business maker in one week by claiming high first weekend figures and later on decent enough weekdays collections. Total 1 week collection of S/o Satyamurthy is around 50 crores* among which the 7th day or Wednesday income is 3.6 crores*. Only the regions of Telangana and A.P have themselves have contributed around 4 crores in this figure of today. Film has completed just one week and is expected to stay longer on box office.
Total collection of S/o Satyamurthy in last 6 days >>  Read Report