Welcome Back One Week Total Collection Report
Welcome Back, the last Friday released Indian comedy movie and the sequel of 2007's one of the most entertaining movies Welcome, has completed its journey of one week at box office. The movie has received mixed reviews from critics and but got wonderful support of audience. As a result of which, it has successfully collected good amount from 3200 Indian screens. Welcome Back has not succeed in satisfying critics but audience find it very entertaining. Everyone who has watched the movie, is just talking about the hilarious punches by Anil Kapoor & Nana Patekar.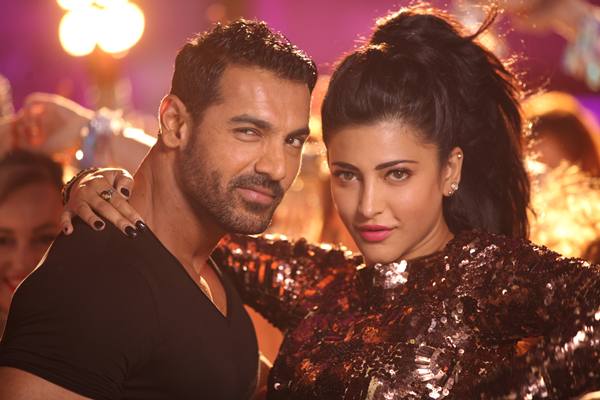 Through out the week, Welcome Back recorded wonderful response of audience in India as well as in overseas. In Pakistan too, it has done very well and received huge appreciation. Yeah! this is true, that everyone is missing the superstar Akshay Kumar who was played the lead role in the prequel. But his absence is not affecting much, because Anil aka Majnu Bhai & Nana aka Uday Shetty has given such a hilarious performance which is not let you do anything except laughing.
Till the end of the weekend, total collection of Welcome Back including its distribution shares was recorded as 90 crores worldwide. From overseas screens, the movie was done the business of around 21.38 crores. It was minted the amount of 51 crores in its first weekend at domestic box office that includes 14.35 crores of Friday, 17.05 crores of Saturday and 19.60 crores of Sunday.
As usual from Monday being normal working days, the movie was started facing drop in its business. In weekdays, it has done the business of total 23.02 crores that includes 7.52 crores of Monday, 6.17 crores of Tuesday, 5.08 crores of Wednesday and 4.25 crores of Thursday. On the last day of the week, Welcome Back has recorded slightly less occupancy than previous day and minted only 4.25 crores as its 7th day collection. Till the end of the week, total collection of the movie is recorded as 74.02 crores with which it has registered the second highest opening week total of year 2015 so far in Bollywood.
| Box Office | Collection (India) |
| --- | --- |
| Day 1 | 14.35 Cr |
| Day 2 | 17.05 Cr |
| Day 3 | 19.60 Cr |
| Day 4 | 7.52 Cr |
| Day 5 | 6.17 Cr |
| Day 6 | 5.08 Cr |
| Day 7 | 4.25 Cr |
| Day 8 | 2.61 Cr |
| Day 9 | 4.38 Cr |
| Day 10 | 5.41 Cr |
| Day 11 | 1.70 Cr |
| Day 12 | 1.45 Cr |
| Day 13 | 1.35 Cr |
| Day 14 | 1.75 Cr |
| Day 15 | 0.60 Cr |
| Day 16 | 0.70 Cr |
| Day 17 | 0.90 Cr |
| Total | 94.87 Cr* |