PK Third Day Worldwide Response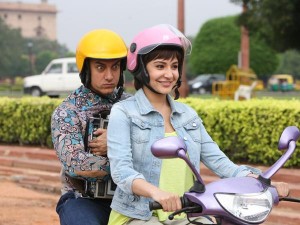 The most popular and awaited
Bollywood
comedy cum drama movie
PK
released on its scheduled date 19 Dec'14 at box office. Starring so many good names in the lead roles, the movie was one of the most anticipated movies of this year 2014 in overseas cinemas too. There were so many expectations by audiences as well as the critics as all of them have given good word of mouth for the film before its release and critics review were also too positive for the film like all are in favor of the film.
When the film hit the theatres on Friday, it seemed that audience found that unique factor in the film as it was being predicted in it. Movie is good piece of entertainment and all characters are must watch as per the audience reviews till the third day of its release so overall Sunday performance of film is awesome. After a good gap, international audience enjoyed an acting based film.
PK Sunday Overseas Total Collection
PK after getting tremendous public response before in India now has come to show up its performance on the big screens word widely. The film on Sunday, i.e. today started with highest occupancy of the viewers were seen outside the theatres in big numbers resulting in the third day collection of around 50 Crores* in spite of Exodus running internationally very well.
Film made overall a fantastic business today due to favorable response of Indian movies lovers in all the overseas regions. Earlier it was predicted that Exodus will be greatly affecting PK much but now it seems that Bollywood lovers have opted for their own taste film.