Zee Studios International, one of the top distributors of Indian films, has successfully released Secret Superstar across the globe. And they began the next phase of the International release for the film by opening in a key territory, Taiwan on 24th November 2017 across 73 screens, a record for an Indian film in the Chinese-speaking territory.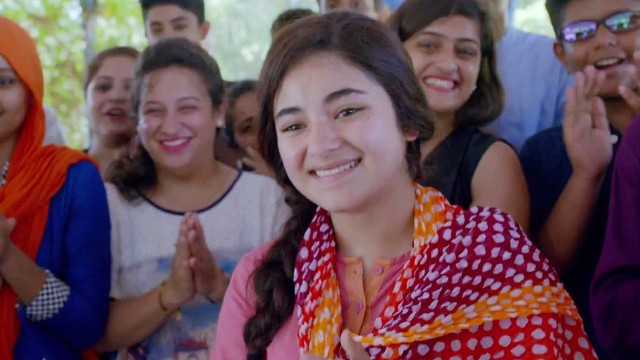 After releasing across markets like U.K., USA, Canada, Australia, New Zealand, Singapore, UAE/GCC, Pakistan, Turkey, Malta, Hungary, Maldives and rest of the world, Secret Superstar is serving as a bellwether for Zee Studios International and Aamir Khan Productions.
On Secret Superstar's Taiwan release, Vibha Chopra, Head – Zee Studios International (Film Marketing, Distribution and Acquisition) said, "Content is what wins hearts worldwide and Secret Superstar, which is heavy on content is a proof of that. So much so that it is the widest Bollywood film release in Taiwan! We are happy to see how positively International markets are reacting to the film."
After collecting an exceptional number on its opening weekend, Secret Superstar has now managed to collect a total of USD 700,681 in Taiwan becoming the widest Bollywood film release in Taiwan till date.
"Given that Secret Superstar has connected with various audiences across the globe, we are excited to see how well the film does in the coming months, in other territories as well" adds Vibha.