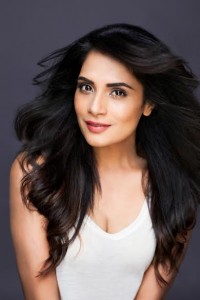 Acclaimed actress
Richa Chadda
shot in Banaras for Gangs of Wasseypur and it turned out to be the turning point of her life. And now she is shooting in Banaras again for her next film Masaan with Neeraj Ghaywan. In past 3 months Richa is on out and out spiritual trail, as previously she was shooting in Ayodhaya for her film with Sudhir Mishra, Now she recently wrapped up shoot in Banaras for Masaan and then if things work out she will be soon shooting in Haridwar for her next film.
"​I'm spiritual, very in fact. But not necessarily religious. It's coincidental how I have been to all the religious places in past two months of shoot. Ayodhya, Benaras and may be haridwar soon. It definitely is like being in a different era. The places have such an old world feel and it feels amazing to be one with those places. In fact I wrapped up Masaan in Benaras last month." Says Richa.
Richa is a very spiritual person, She just enjoys traveling to all the religious places as she believes these places not only give her mental peace but also helps her enjoy the rich culture of India which the gen next is hardly aware of.
The actress was very well appreciated and welcomed by the Critics and the Audiences both from her very first film Oye Lucky, Lucky Oye to her mesmerizing performances in films like GOW 1 & 2 and Fukrey.