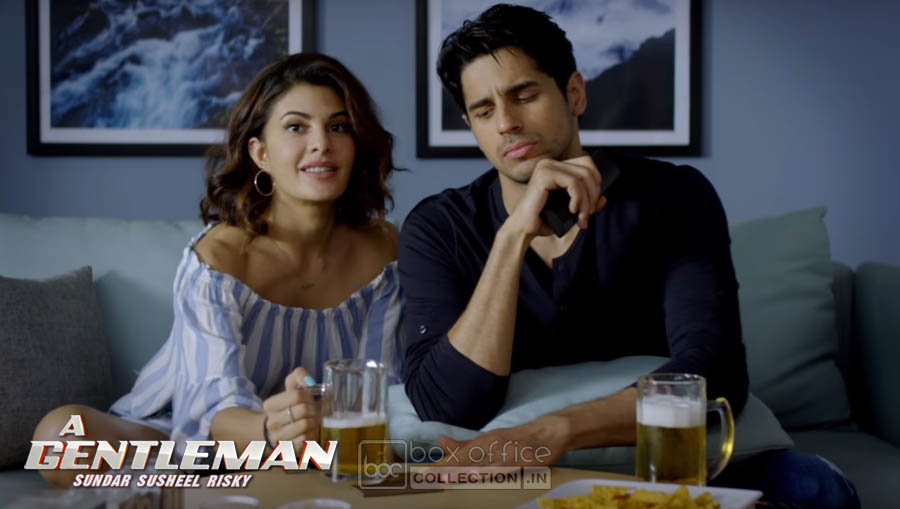 Recently production banner Fox Star Studios released the official trailer of upcoming romantic action film A Gentleman- Sundar Susheel Risky. Directed by Raj & DK, the film stars Sidharth Malhotra and Jacqueline Fernandez in a lead role. It also stars Suniel Shetty and Darshan Kumar as baddies.
Initially the project was titled as Reloaded, but on June 5 makers introduced the film with the new title 'A Gentleman- Sundar Susheel Risky. Since the time, it is buzzing among fans on a good note and now the official trailer has boosted their excitement to the next level.
On July 10, official trailer of A Gentleman was came out, that features many eye widening highlights from the film. With the trailer, it seems like a mass entertainer which promises lots of action with a sizzling chemistry of Sidharth and Jacqueline.
This is for the first time, when both the stars will be seen together on silver screen in this second installment of the franchise that was began with 2014's Bang Bang. Like the previous film from the series, latest one too seems to have high octane actions as it's USP.
In A Gentleman, Sidharth is playing double roles, one as a decent guy Gaurav and second as a risky one Rishi. While Jacqueline is playing as Gaurav's love interest Kavya who has completely opposite attitude than him.
After the trailer of A Gentleman Sundar Susheel Risky, now fans are eagerly waiting for it's music, which is composed by Sachin-Jigar and the movie itself, which is scheduled to hit theaters on 25 August 2017 worldwide under the banner Fox Star Studios.
A Gentleman Pictures Gallery