The Xpose movie song "Dard Dilo Ke" is Out now
Yesterday, HR Musik Limited has shared the Official theatrical Trailer of the movie The Xpose on YouTube because of which the movie is trending on  Twitter and video also having more than 300K views in less than 20 hours. This is showing the magic and Fan Following of Himesh Reshammiya and Yo Yo Honey Singh. Yes the movie is starring Himesh & Honey Singh in lead roles with female lead Zoya Afroz and Sonali Raut. Along with these faces , Irrfan Khan and Adil Husain also playing a negative role in the movie.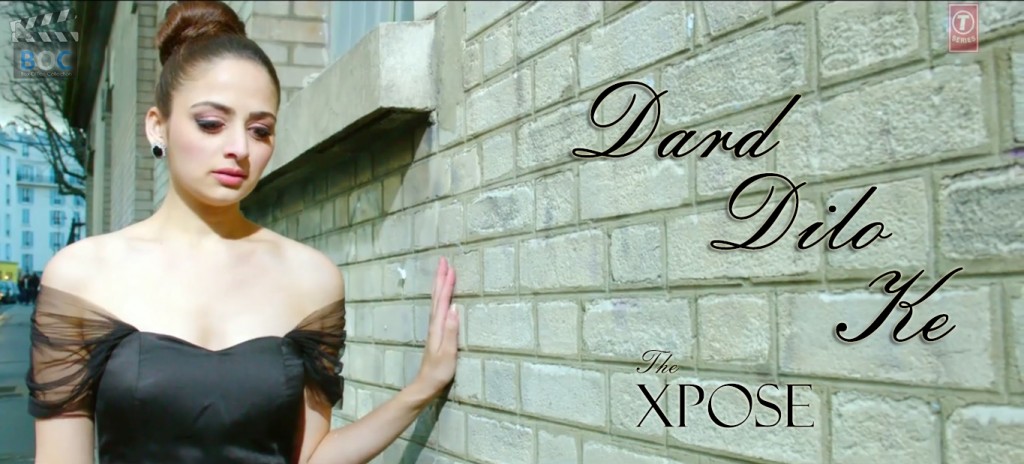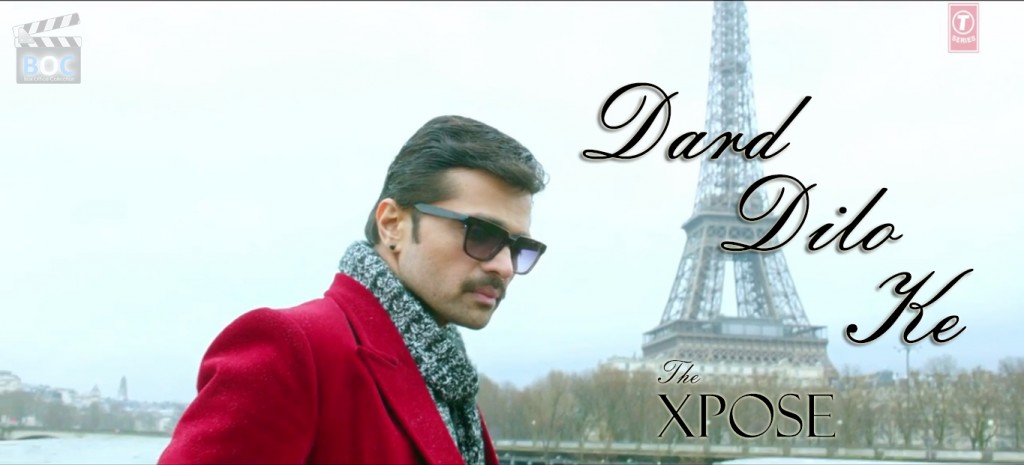 Few minutes ago, T-Series has revealed the video of its first song Dard Dilo Ke, which is featuring Himesh & new face Zoya Afroz. Dar Dilo Ke is voiced by the popular Bollywood playback singer Mohm. Irfan. Lyrics of the song is given by Sameer Anjaan and music by Himesh. There is no doubt that song Dard Dilo Ke will be on trend within few hours and you will see everyone humming this song. Because the song is having a great attraction which will make you fall in love with it.
Dard Dilo Ke song Lyrics
Dard Dilo Ke kam ho jate
Mai aur Tum gar (agar) Hum ho jate
Dard Dilo Ke kam ho jate
Mai aur Tum gar (agar) Hum ho jate
Mai aur Tum gar (agar) Hum ho jate
Kitne Haseen aalam ho jate
Mai aur Tum gar (agar) Hum ho jate
Mai aur Tum gar (agar) Hum ho jate
Tere bina na aaye sukkoon
Na aaye karaar…mujhe…eeee
Dur wo sare Bharam ho jate
Mai aur Tum gar (agar) Hum ho jate
Mai aur Tum gar (agar) Hum ho jate
Ishq adhura Duniya adhuri
Khwaish meri, kardo na puri
Dil to yehi chahe, tera aur mera
Ho jaye mukammal, ye afsana…
Har mushkil asaan ho jati
Mai aur Tum gar (agar) Hum ho jate
Kitne Haseen aalam ho jate
Mai aur Tum gar (agar) Hum ho jate
Mai aur Tum gar (agar) Hum ho jate
Baki nahi kuch, par dil na mane
Dil ki baatein, Dil hi jane
Hum dono kahin pe, mil jaenge ik din
Inn umeedon pe hi, main hun zinda…
Har manzil haasil ho jati
Mai aur Tum gar (agar) Hum ho jate
Kitne Haseen aalam ho jate
Mai aur Tum gar (agar) Hum ho jate
Mai aur Tum gar (agar) Hum ho jate
Dard Dilo Ke kam ho jate
Mai aur Tum gar (agar) Hum ho jate
Mai aur Tum gar (agar) Hum ho jate