Dobaara: See Your Evil is Adapted from 2013's Oculus
For the first time Huma Qureshi and her brother Saqib Saleem are coming together on silver screen with an upcoming horror film Dobaara: See Your Evil. Directed by Prawaal Raman, it is an official adaptation of the cult horror Oculus, that was released in 2013.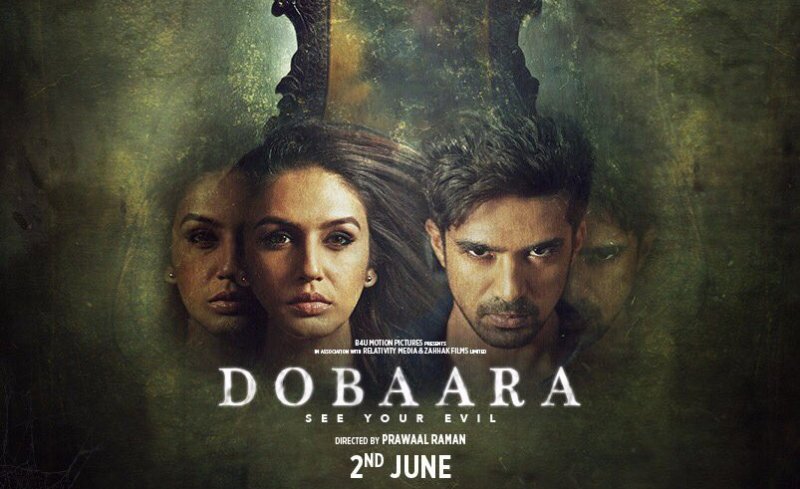 Dobaara: See Your Evil is the story of a mirror believed to be haunted and the contradictory views between a brother (Saqib) and sister (Huma) dealing with the killing of their parents a decade ago.
Along with Huma and Saqib in lead roles, Dobaara: See Your Evil also featuring Adil Hussain, Lisa Ray and Rhea Chakraborty in supporting roles. Produced by Ishan Saksena, Vikram Khakhar, Sunil Shah and Prawaal himself under the banners B4U Motion Pictures, Relativity Media, Zahhak Films Limited and Intrepid Pictures, the film is slated to be released on 2nd June 2017.
After a teaser and motion poster, as per schedule makers released the official trailer of Dobaara: See Your Evil on 9th of May. If you haven't watched Oculus yet, then you will definitely found the promo interesting.
With the trailer, Dobaara: See Your Evil is looking very well remade and directed. Although Oculus is one of the scariest films, which has been already watched by the horror genre fans. But the Bollywood version is also looking promising by the trailer.
Watch: Dobaara- See Your Evil Official Trailer