Tera Naam Song (Audio) Released Out
Finally the most awaited song of the month "Tera Naam Doon" from the movie Its Entertainment is released out now, you can find it on internet. The song is sung by the very popular singer Atif Aslam, who is the main reason behind the hype of the song. As per the report, it is the first song by Atif Aslam for Akshay Kumar, Akshay himself a great fan of Atif.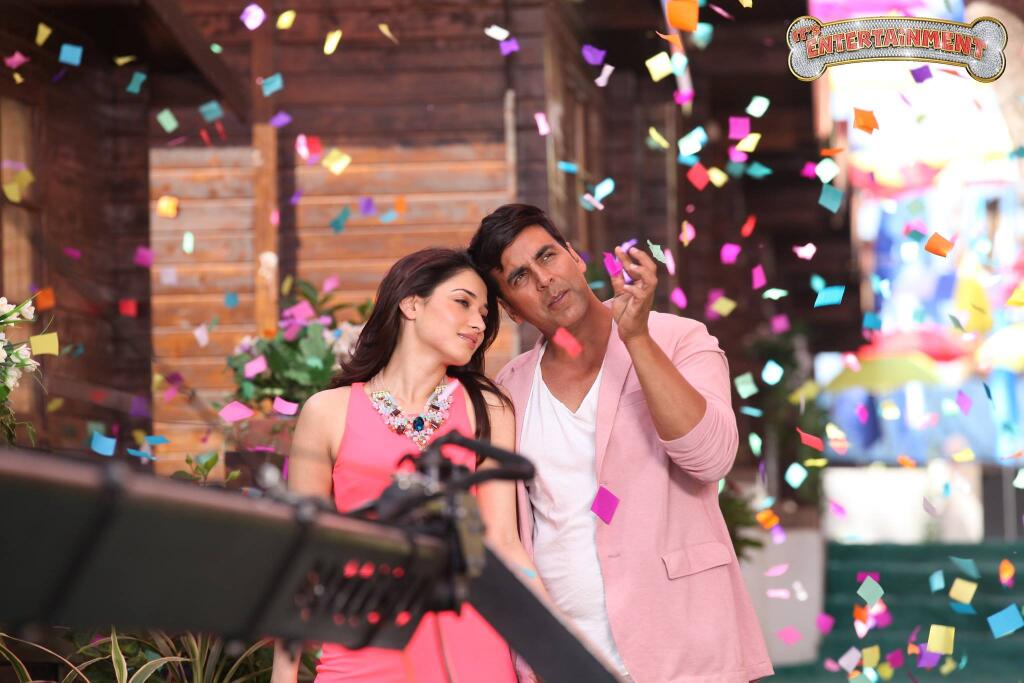 The song is very pleasant to listen, Atif voice is always a heart relaxing therapy. Lyrics of the song is the strongest part, then the singer.
Album- Its Entertainment
Song- Tera Naam Doon
Singer- Atif Aslam & Shalmali Kholgade
Lyricist- Priya Panchal
Music Director- Sachin-Jigar
Duration- 4.44 Minutes
Tera Naam Doon Song- Full Lyrics
Koi…jaage soye mujhme
Meri raatein aur mere din
Saare khoye usmein…
Koi itna apna laage
Mera nadaan ye dil
Jaise dhadke usmein…
Mujhe jo hua hai
Iski na dawa hai
Kisi ne chhua hai dil yeh
Kiski nazar ka hai asar
Poochhe jo koi toh Tera Naam Doon
Poochhe jo koi toh Tera Naam Doon
Main Keh doon sabhi ko
Ki tera hi hai yeh asar
Poochhe jo koi toh Tera Naam Doon
Poochhe jo koi toh Tera Naam Doon
Koi dastak de ke dil pe
Milne ko aata hai
Mujhme reh jata hai
Koi kismat jaise lage
khushiyan in haathon pe
Likhta hi jata hai
Yeh kaisi khata hai
Jiska na saza hai
Jisi ne chhua hai dil yeh
Kiski dua ka hai asar
Poochhe jo koi toh Tera Naam Doon
Poochhe jo koi toh Tera Naam Doon
Zari wale kagazon me
Lipta hua…
Kitne haseen rango me
Ranga hua…
Yeh kya Tohfa
Khuda ne, Mujhe hai dediya
Yeh kya Tohfa
Khuda ne, Mujhe hai dediya
Labon se raaz yeh
Fisal na jaye na
Labon se raaz yeh
Fisal na jaye na
Peeghalne laga hai
Iske liye mera sabar
Poochhe jo koi toh Tera Naam Doon
Poochhe jo koi toh Tera Naam Doon