Sachin A Billion Dreams, Reveals many Untouched Moments of Sachin's Life
The very much awaited Indian biopic on the life of cricket god Sachin Tendulkar, Sachin- A Billion Dreams is all set to drive fans crazy on 26th May 2017. Directed by James Erskine is buzzing among fans as well as audience from the time when it was announced. Now finally we have it's trailer which has been released on 13th April.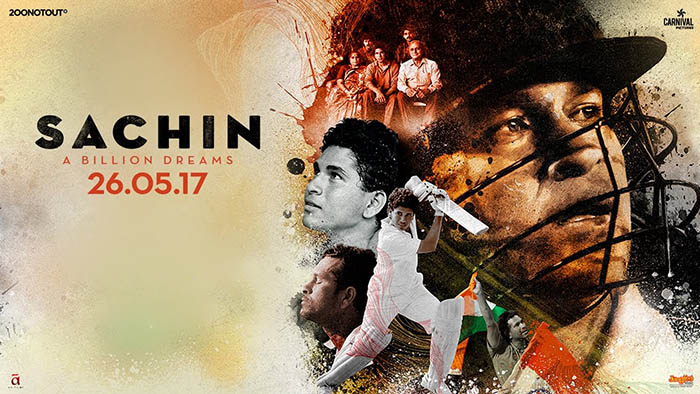 To boost the pre-release hype of the film, maker of Sachin- A Billion Dreams have released it's official trailer on the occasion of Baisakhi. The trailer which reveals untouched moments of Sachin's life, gives goosebumps and makes you feel proud to have a legend of cricket in our country.
Produced by Ravi Bhagchandka and Carnival Motion Pictures under 200 NotOut Productions, Sachin- A Billion Dreams tells the story about Sachin's passion toward cricket and to representing hit country globally. Along with the legend himself and his family, it also features Virendra Sehwag & Mahendra Singh Dhoni.
Music of Sachin- A Billion Dreams is composed by the legendary music director AR Rahman, which is expected to add more enthusiasm in the film. Unlike other biopics, it has filmed in a documentary style and will release on decent number of 2000 screens across the globe.
Watch: Sachin A Billion Dreams Official Trailer