Teasers of Akshay Kumar's Gabbar Is Back, remind Sholay
Sanjay Leela Bhansali's upcoming action drama film Gabbar whose title has recently been changed to "Gabbar Is Back" is making lot of buzz in the media due to its powerful teasers. After the hit movie Baby in the recent past, now the audience favorite super star Akshay Kumar is coming back again with his much awaited movie Gabbar Is Back. It is in the buzz of media from such a long time due to its star cast, story and hypes. By reports we have come to know that Akshay will be seen doing ultimate actions and playing character that we have never seen from him in any movie till now or by anyone.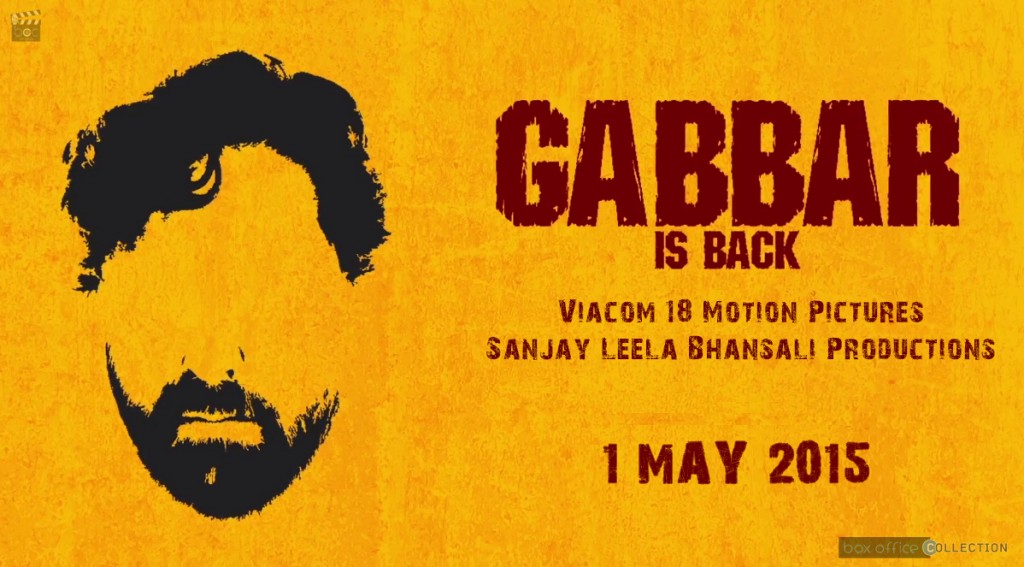 What is taking audience attention most is the similarity or say that the teaser of the film is making audience remember the great legendary film SHOLAY. This means a lot and thus people are looking out crazy for the film. The action dose as shown in the teasers remind the viewers the blockbuster hits of the history Sholay which was also an on and on action movie. As we have already seen the character of Gabbar in Sholay; Gabbar Is Back with the same character as title gives audience a new avatar of Gabbar in this flick.
Akshay's fans are in a hurry to watch the full movie which is coming soon. Audience suspense has end finally as after releasing the first look, now the teasers have been released giving a string dose of dialogues. Audiences have loved the teasers too much and appreciated this interacted version of somewhat the Gabbar in Sholay.
Movie features Akshay Kumar, Shruti Haasan and Kareena Kapoor Khan in the main roles how so ever Kareena is playing only a cameo as Akhay's wife in the film but after a long time both Akshay & Kareena are coming together. Being a total action blast for the viewers, film has increased audience craze by the resemblance of Gabbar Is Back with the Gabbar interesting character in Sholay.