Shut Up song by Gippy Grewal
After a long time gap, popular Punjabi singer/actor/producer Gippy Grewal has released out his new song "Shut Up" few minutes ago. Gippy's fans were waiting since the time when the official announcement has been made. Just few minutes ago the video has been uploaded on YouTube and now having more than 1k views.
The song is having rhythmic beats which sounds like jazzy and Gippy is singing lines in very funny mood which looks good while watch the video. Gippy Grewal is popular personality of Punjab  and Canada, you can say he is Shahrukh Khan of Punjab and audience looks loves his comedy and films.
Songs Details-
Type- Single Track
Genre- Hip Hop
Singer- Gippy Grewal
Music Composer- Pav Dharia
Lyricist- Ravi Raj
Video by- Pav Dharia
Distributor- Speed Records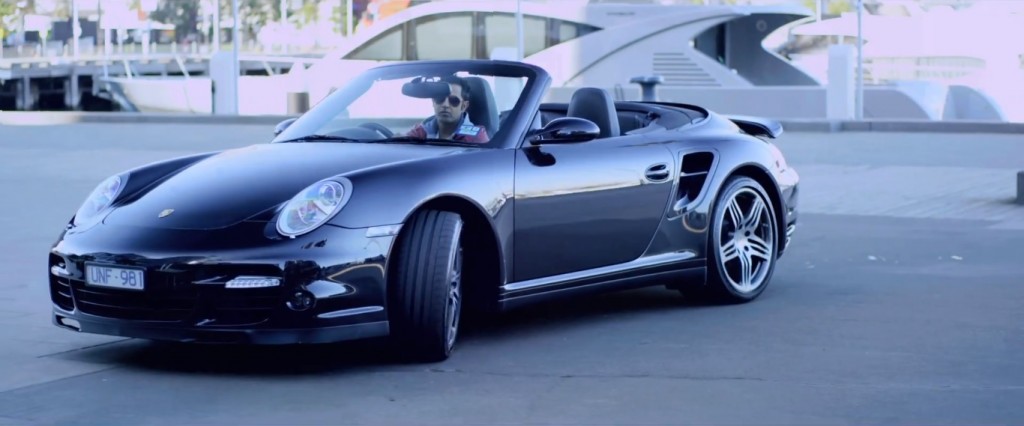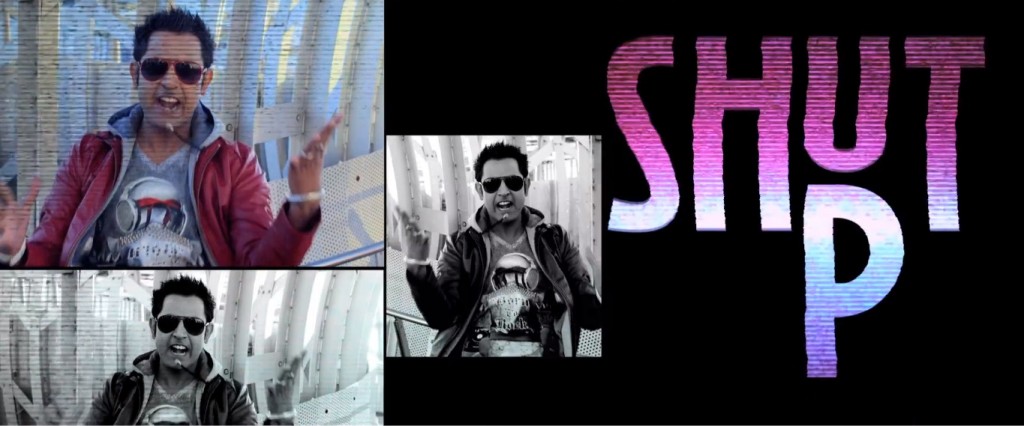 Gippy Grewal Song "Shut Up" Complete Lyrics
Pam Pam pam pa pa
Jean ji khassi ohne goggle lagaye si
waal straight Vaadu shaapa challe payye si
Jean ji khassi ohne google lagaye si
waal straight Vaadu shaapa challe payye si
O mein aasa passa dehk mari kichke break si
O mein aasa passa dehk mari kichke break
Mein hello .. kehndi Shut Up
Bari Khol Ke Gaddi Di Mein Keha Naal Wali Seat Te Behjo
Jhoote lailo.. kehndi shut up
Mein keha hello hellooo
Kehndi Shut Up
Beth gi jado ja ke tuuti jai scooty
Hass hass doora hoya mango Di fruity te
Beth gi jado ja ke tuuti jai scooty
Hass hass doora hoya mango Di fruity te
mein v sire gaal laati keha
Hor Paise paake Ik lady cycle lailo
kehndi Shut Up
Bari Khol Ke Gaddi Di Mein Keha Naal Wali Seat Te Behjo
Jhoote lailo.. kehndi shut up
Mein keha hello hellooo
Kehndi Shut Up
Oh Fit Bit Yaaro Ohdi Ride Too Slow Si
40 Degree Te Pendi Surj Di Loh Si
Oh Fit Bit Yaaro Ohdi Ride Too Slow Si
40 Degree Te Pendi Surj Di Loh Si
Dhupee Radd Di Payi Si Keh Ke Kardi Payi Si
Jo V Kehna Beh Ke Keh Lo
kehndi shut up
Bari Khol Ke Gaddi Di Mein Keha Naal Wali Seat Ute Behjo
Jhoote lailo.. kehndi shut up
Mein keha hello hellooo
Kehndi Shut Up
Jean ji khassi ohne goggle lagaye si
waal straight Vaadu shaapa challe payye si
O mein aasa passa dehk mari kichke break si
O mein aasa passa dehk mari kichke break
Mein hello .. kehndi shut up
Bari Khol Ke Gaddi Di Mein Keha Naal Wali Seat Utte Behjo
Jhoote lailo.. kehndi shut up
Mein keha hello hellooo
Kehndi Shut Up