Asalaam-E-Ishqum Yaara Gunday Movie Song Public Response
Latest song from the upcoming Bollywood movie Gunday has been released today at 2:00 PM named Asalaam-e-Ishqum. This song is very fascinating and has been sung by Bappi Lehri and Neha Bhasin. The song has been presented adorably by the voices of these singers and harmonized ingeniously by Sohail Sen. This song features the main leads of this movie Gunday – Ranveer Singh and Arjun Kapoor. This song has released nearly one hour before but has very magnificently attracted the audience towards it. The song is very catchy and entertaining. Voice of the singers is also being appreciated by the viewers on YouTube and other mediums. This song will definitely hit the chartbusters very soon due to public craze and favorable reaction.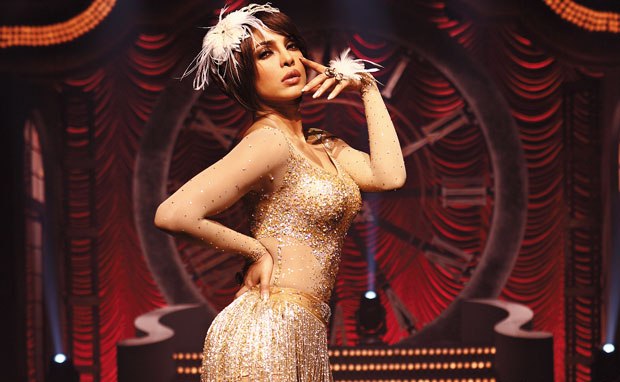 Here we are providing you the lyrics of the latest released song Asalaam-e-Ishqum Yaara from Gunday movie with some additional details about the song.
Asalaame-E-Ishqum Yaara Song Lyrics
Ishq hai wo aatish ghalib
Jo jalaaye na jale
Uljhaaye na uljhe…
Apni salaamati hai maangti
Tujh se nazar oh nazami
Salaam se na kaam se
Dil ki kayi baatein bani…
Hoo.. hoo.. hoo..
Asalaam-e-Ishqum yaara Asalaam-e-Ishqum
Asalaam-e-Ishqum yaara Asalaam-e-Ishqum
Asalaam-e-Ishqum yaara Asalaam-e-Ishqum
Asalaam-e-Ishqum yaara Asalaam-e-Ishqum
O meri adaayein teer hain..
Haan meri adaayein teer hain
Meri adaayein teer hai…
Mera yaar nishana tum…
Asalaam-e-ishqum yaara assalaam-e-ishqum
Asalaam-e-ishqum yaara assalaam-e-ishqum
Apni salaamati hai maangti
Tujh se nazar oh nazami
Salaam se na kaam se
Dil ki kayi baatein bani…
Haan maar de ya chhod de tu
Rakh le dil ya tod de tu
Aisa koi mod de tu
Zindagi mein ho maza…
Haan yaad hai angdaiyao mein
Milke bhi tanhaaiyon mein
Husn ki parchhaiyon mein
Khubsoorat kaafila..
Hey husn gali mein saikdo..
Re Husn gali mein saikdo..
Husn gali mein saikdo..
Deewane ho gaye gum..;
Asalam-e-Ishqum yaara Asalam-e-Ishqum
Asalam-e-Ishqum yaara Asalam-e-Ishqum
Soch koi raat aisi
Raat mein ho baat aisi
Baat mein barsaat aisi
Jis mein bheege manchala
Hey raat ka tanha safar ho
Ishq ke apne zor par ho
Karwatein kuchh hamsafar ho
Aadhe din ho tan jala
Haay ek baar dhuye se husn ke..
Ek baar dhuye se husn ke..
Ek baar dhuye se husn ke..
Thoda sa bhar lo dum
Asalaam-e-ishqum yaara assalaam-e-ishqum
Asalaam-e-ishqum yaara assalaam-e-ishqum
Apni salaamati hai maangti
Tujh se nazar oh nazami
Salaam se na kaam se
Dil ki kayi baatein bani..
Asalaam-e-Ishqum yaara Asalaam-e-ishqum
Asalaam-e-Ishqum yaara Asalaam-e-ishqum
Asalaam-E-Ishqum Yaara Additional Details
Movie- Gunday
Song- Asalaam-e-Ishqum Yaara
Music Director- Sohail Sen
Lyrics- Irshad Kamil
Starcast- Arjun Kapoor and Ranveer Singh, Priyanka Chopra
Singer- Bappi Lehri and Neha bhasin